We get busy day to day and often forget to complete that 1 thing for our well-being.
Setting reminders in the CareClinic App will keep you on track, accountable for your actions and it's easier than you think!
Here are the some things you may want to set reminders for:
Medication and Supplements – Few things that distinguish CareClinic:
Refill Reminders can be set if doses left is set
Took a medication already? We will also skip the reminder if needed
Generic reminders for privacy, persistent reminders, snoozing, etc
Counts as part of your check-in streak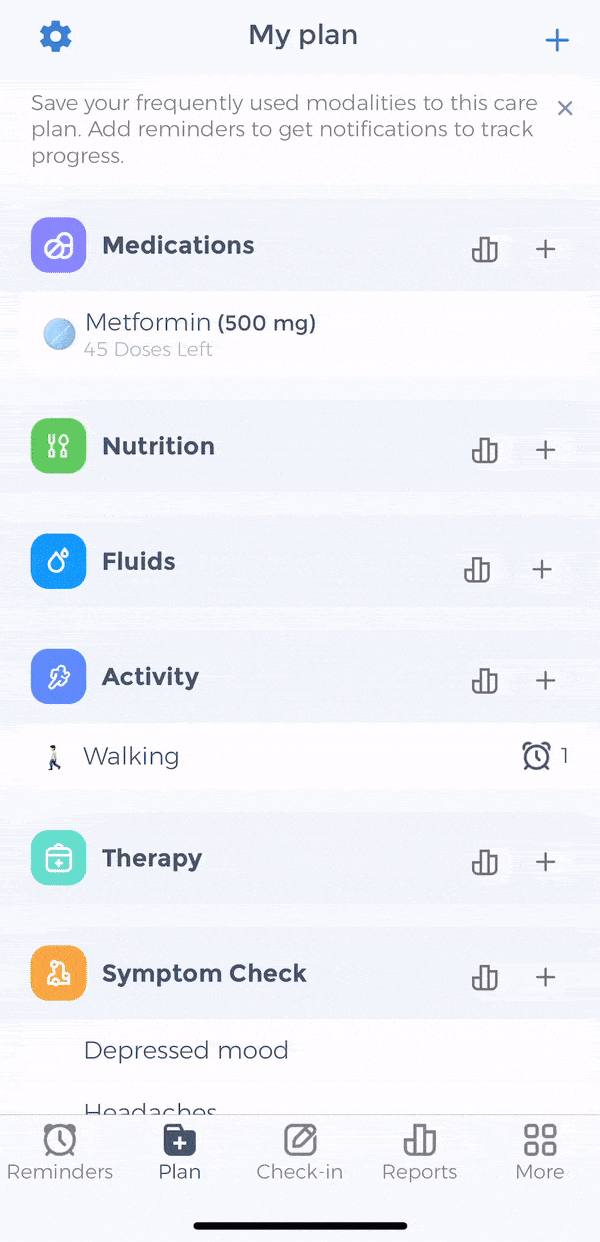 Example of setting a reminder notification within 5 seconds.
Pro Tip: If you have a wearable device like Apple watch you will automatically receive reminders there as well.
– Symptom Checks → If you want to see how you are doing throughout the day and need a reminder to record your symptom scores, this is a great way to do it.
– Measurement Checks → You may be required to log your blood pressure or pulse at a certain time, or want to keep track of your weight, set a reminder to do so here.
– Activity → Want to get into the habit of walking or going to the gym? Add generic activity reminders like "Gym" or "Walking" or select an exercise from the built-in exercise library.
– Fluids → Stay hydrated!
There's additional notification reminders you can set for Nutrition, Therapy, and Appointments as well!
Setting reminders is the good way to remain accountable. Every time you mark a reminder as done, it counts towards your streaks.
You can then share your adherence information with your caregivers without any recall bias. It can also be a great way to build healthy habits.
Pro Tip: Remember to give CareClinic notification permission on iOS if you haven't done so already. A quick way to determine if CareClinic has this permission or not is to tap the alarm clock icon on the main screen. If it is red that means CareClinic does not have notification permissions (common issue on iOS).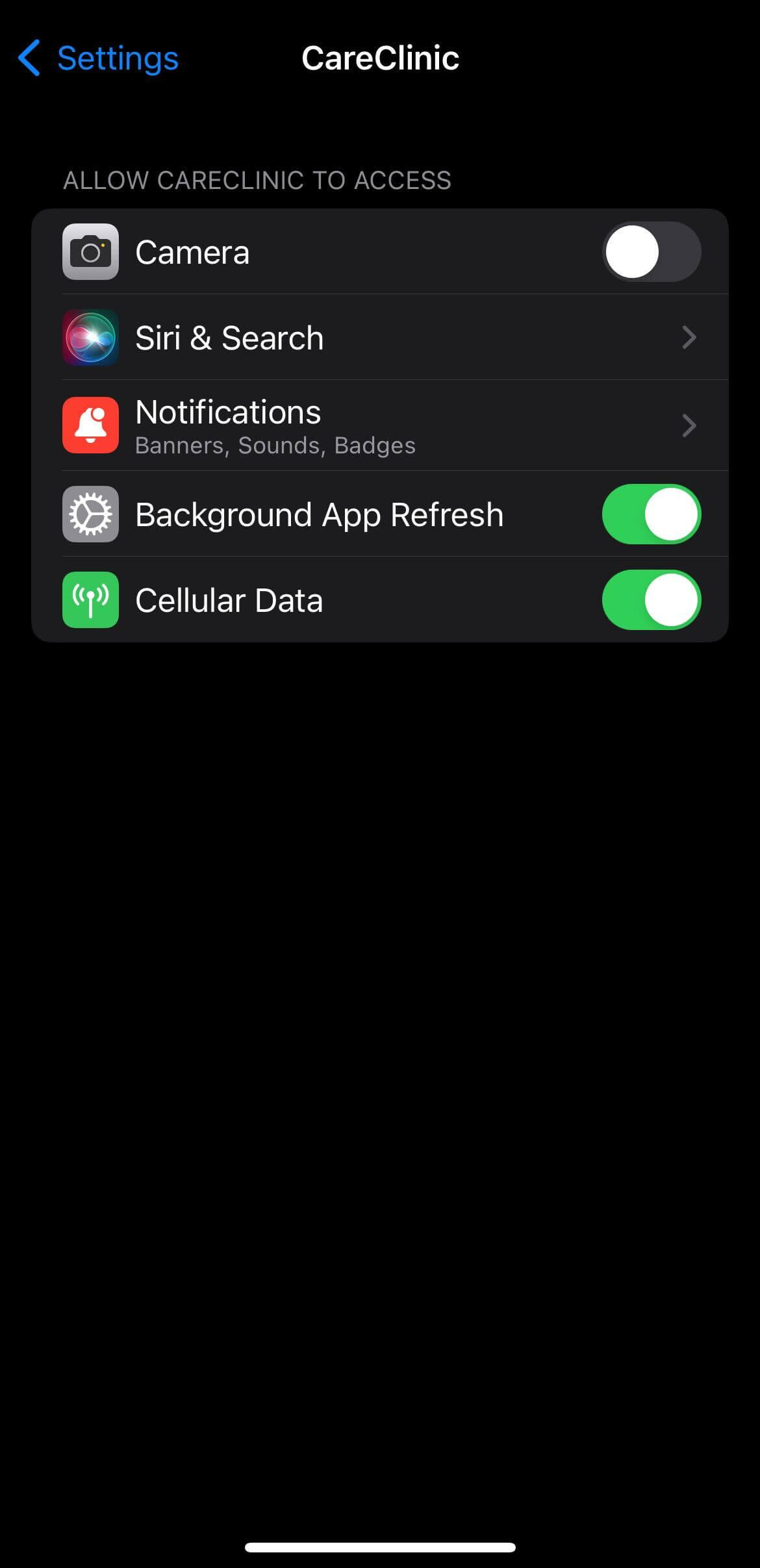 To enable notifications: Go to your phone Settings > CareClinic > Notifications and then toggle "Allow Notifications" to the right to enable. The screen should look like the above on iOS.
Next, we will take a look at how other Trackers in CareClinic can eliminate the need for multiple apps, a physical diary or even Excel!