Presently health care consists of episodic care and condition-specific apps, we provide support for the whole person in a single solution. CareClinic® is a mobile-first, patient support solution for payers and providers that believe in promoting healthy patient populations and managing quality of care. CareClinic empowers patients to become more active members of their own care team.
The CareClinic App steps in as the leader in ambulatory and acute care. We provide a customizable patient support platform that helps organizations adapt to the evolving healthcare environment. We are redefining how healthcare professionals interact with their patients and how patients manage their own health and wellness outside of the clinical environment to lower healthcare burdens.
We believe the solution to outpatient care is simple: create an engaging experience where patients can participate actively in their care on the devices that they use every day. We can help personalize our platform to deliver a patient experience that includes personalized content throughout the entire care journey, at the right time—dramatically improving the quality of care, improving outcomes, and increasing patient satisfaction.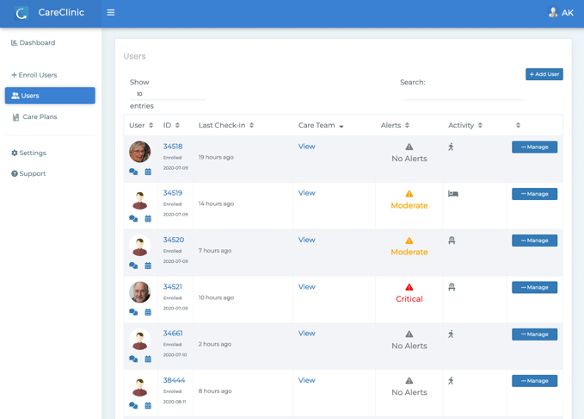 How We Help You Stay Ahead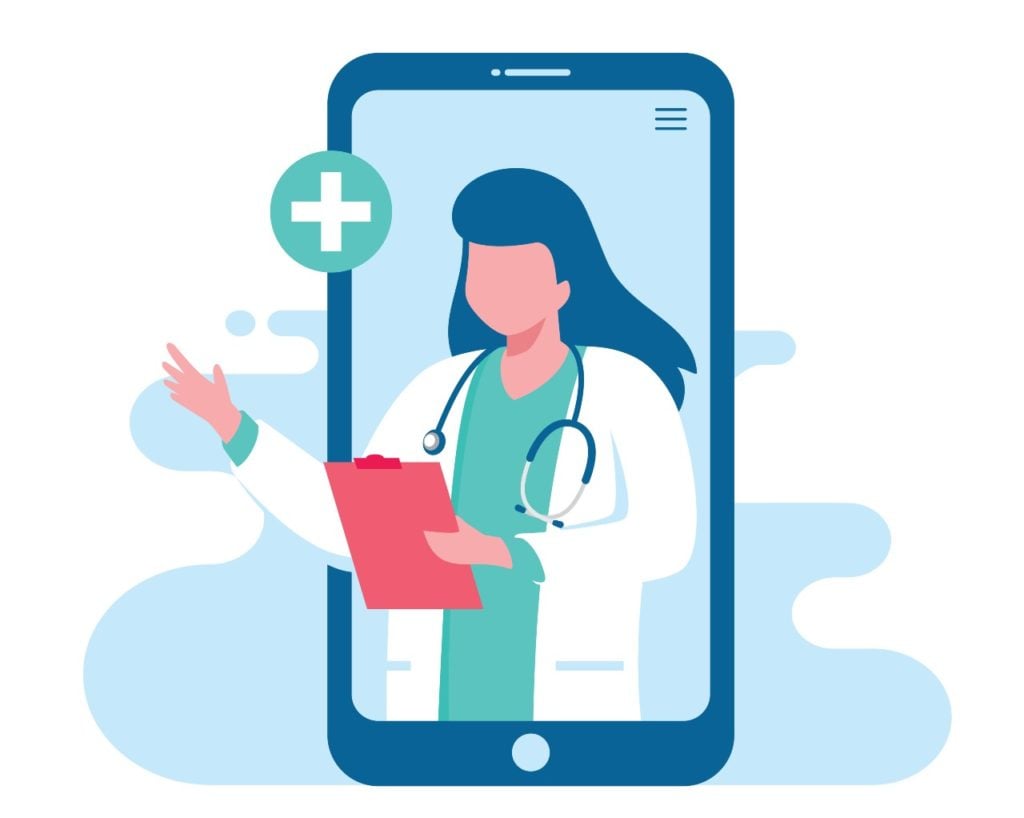 We designed CareClinic Plus with clinicians. It's quick, easy-to-use, and gives you a complete understanding of your patient by drawing on clinical data as well as metrics like mood, sleep, activity, medications taken, appointments scheduled, and social determinants of health.
Fast intuitive implementation
Engage high-risk patients who are motivated to change behaviors easily with custom onboarding tools and onboarding material proven to increase engagement.
CareClinic can support health systems, multidisciplinary clinics,  employers, non-profits, payors and patient support programs.
Every month over 250,000+ app engagements take place within the CareClinic ecosystem. Our platform has gone through over 1200 iterations and clinically reviewed.
Enhance Patient Satisfaction
Provide a community, educational resources and the ability to seamlessly record triggers, symptoms, medications and other treatment modalities for the next check-up.
Provide standardized self-assessments, export reports and remote caregiver functionality to adjust treatments as needed.
Ensure Meaningful Consultation
Use patients insights to speed up decision-making and play a bigger role in helping them manage their condition.
Capturing the Whole Patient with Data.
CareClinic Plus allows clinicians to have patient-reported outcomes in a easy-to-use format that doesn't require more work. With this, patients now have a way to be heard outside of the office visit—and clinicians finally have data about the full patient picture.

Medical Records Storage

Personalized Content

Provider Management

Medication Tracker

Symptom Tracker

Activity Tracker

Medical Expenses Tracker

Medical Appointment Tracker

Environmental/SDOH data

Psychosocial data

Biometric data from wearables

Step 1 - Patient onboarding
Onboard your patients while at the clinic or remotely using our onboarding kit with one click. CareClinic Plus ensures continuity of care post-discharge, post-surgical recovery or rehabilitation.

Step 2 - Patient installs CareClinic
Your patients can download the CareClinic app and provide consent. Patients can immediately start entering their health information, connect biometric devices and begin a personalized care plan.

Step 3 - Monitor patient's health
 You can use the CareClinic Plus dashboard or App to get PRO to augment clinical data to break through barriers to care.  Provide interventions and improve the patient experience and outcome.
Keep patients on track with pre & post-op education.

Increase patient compliance with Enhanced Recovery After Surgery (ERAS) protocols.
Collect PROs including pain, protocol compliance, and validated PROMs.

Create custom reports and dashboards to measure response rates, graph trends and benchmark performance.
Intervene prior to clinical events and increase PPPM reimbursement.

Helps bridge from FFS to value-based care and improves communication among other treating clinicians.
Looking to white label?
The CareClinic App acts as an operating system functionality-wise, a module can be launched to tailor personalized support rapidly.
Our platform works well for patient education offerings to medical-device-grade modules for DTx (digital therapeutics or connectivity with IoT devices).
We provide rapid time to market with every module fully benefiting from our engagement, existing functionality, global scale, continuous maintenance, and refinement. To get started, please fill out the form below: