You've done a great job tracking your health so far! ?
Now see how you can share your progress with Caregivers.
There are 3 ways of doing this:
Share directly from the Care Team Module
Exporting your logs to print (or email)
Sharing via screenshots
The My Care Team module is much more than a place to simply store information about your care providers. With this module you can:
Share reports, logs and correlations
and in some cases even notify care givers if you miss a medication dose!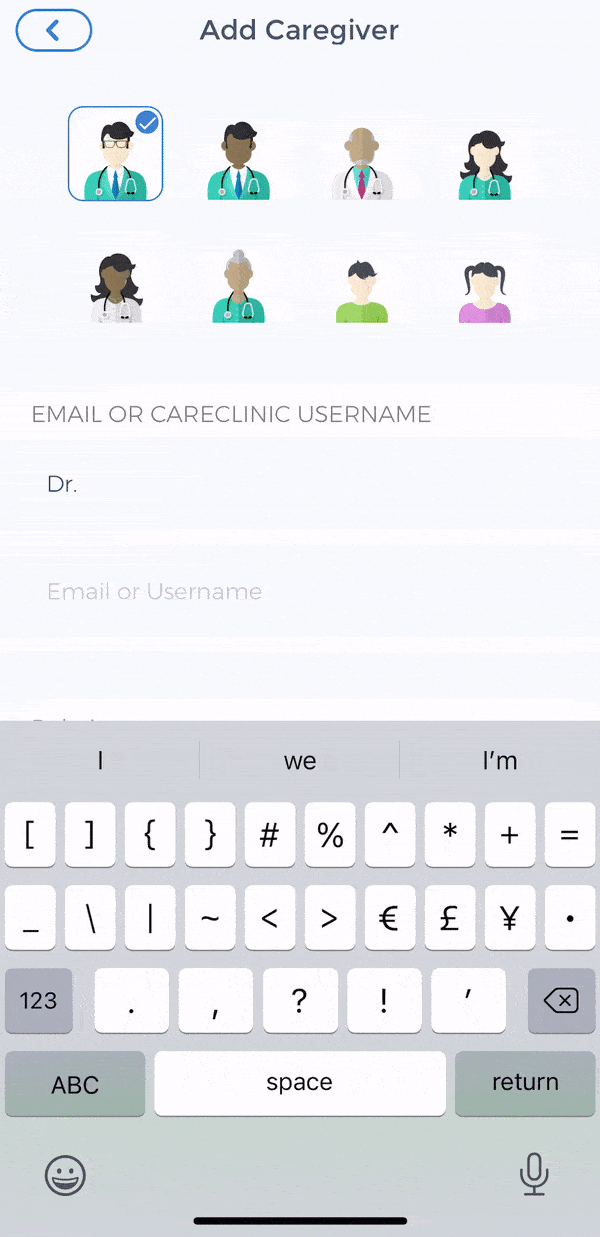 Pro Tip: Need to consult a medical professional? Tap the "+" in the Care Team module then select "Find Health Care Provider Online" to ask any questions you may have with a HCP.
Exporting your logs can be done from the Logs screen in the Reports section as mentioned in previous notes. The Icon looks like this (

) on the top left, this will help you download a CSV file which can be opened in Excel or any note taking App.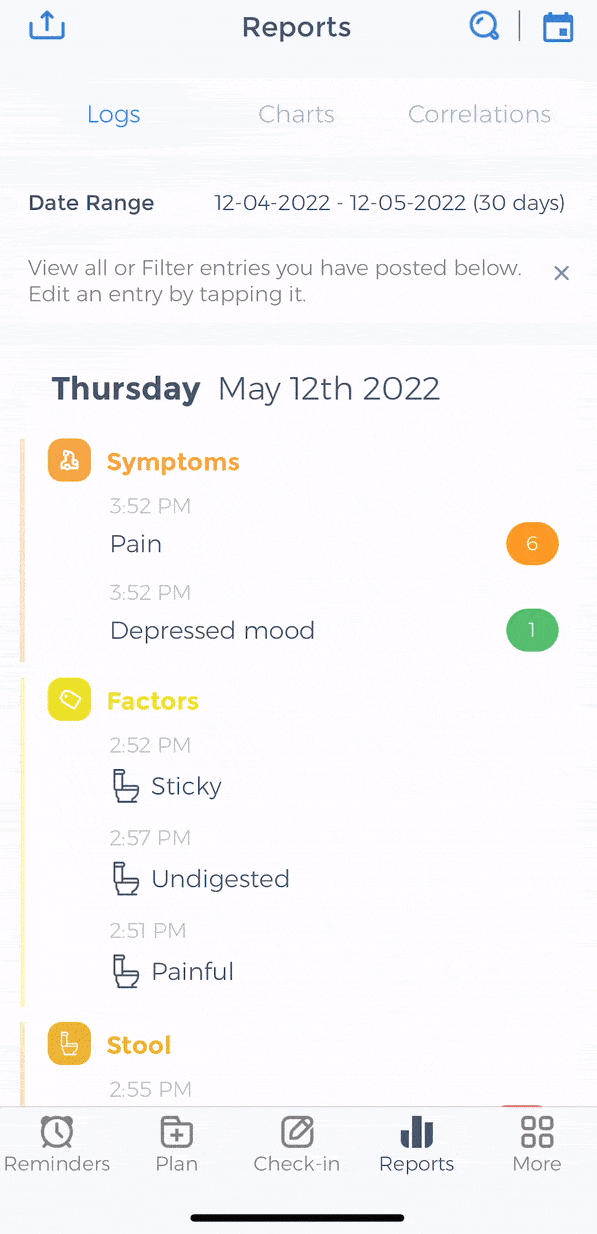 Pro Tip: You can export logs based on specific date ranges and search filters by tapping the magnifying glass on the top.
The simplest way to share a chart or log can also be tapping the Share icon you may see around the App. Keep in mind this is not the most secure way of sharing your data.
Tap here to try exporting your data
Next, we will explore Health Pathways – a simple way to manage common health goals which educate and guide you progressively, made by medical experts.