Medication Tracking using the Web or Mobile App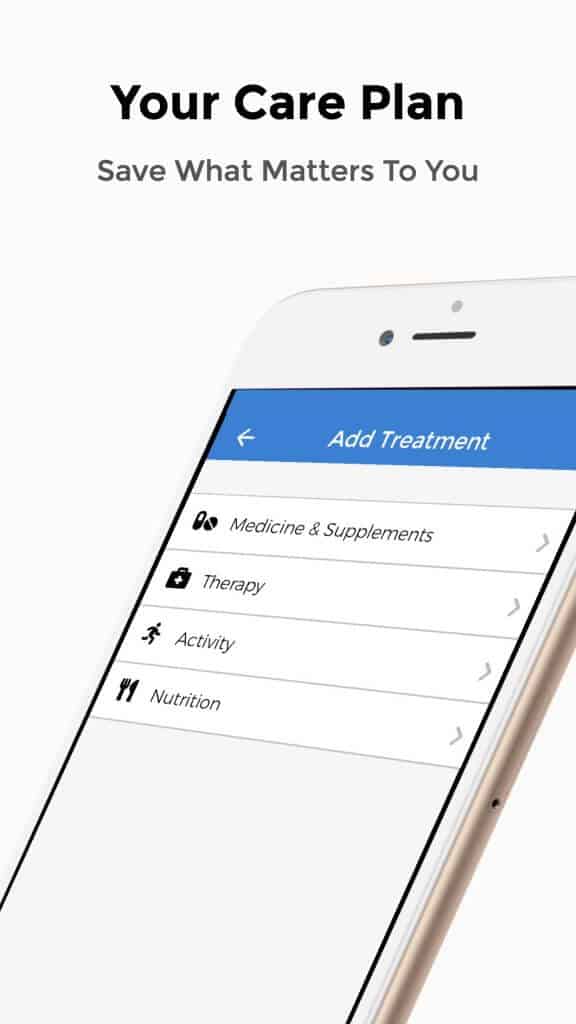 Tracking Medication should not be a difficult task, however, it can become extremely difficult if one is suffering from a chronic condition or if one is trying to figure out what health modalities can help improve performance. Using a Medicine Tracker app can greatly improve your adherence.
CareClinic does an exceptional job is providing all the tools necessary to stay sane when dealing with a treatment plan no matter how complex.
CareClinic begins by having user's build a care plan which can include medications, natural ailments, and any other health solution that the user is engaging in for their health.
Here are the top benefits of using Care Clinic:
Add as many medicine and Supplements as needed
Get notified if there are interactions* or synergies
Add Therapy, Activity, Nutrition that will aid in your health goal
Quickly set reminders for any of the above modalities
Integrate with any wearables if needed
Mark your reminders as "Taken" or "Skip" them as needed
Get periodic reminders for refills, and or from your careteam
Log any one-time-medications (PRN's) as needed
View reports and correlations by yourself or share them with your care provider.
Your Care Plan – A List of Everything You Do for Self Care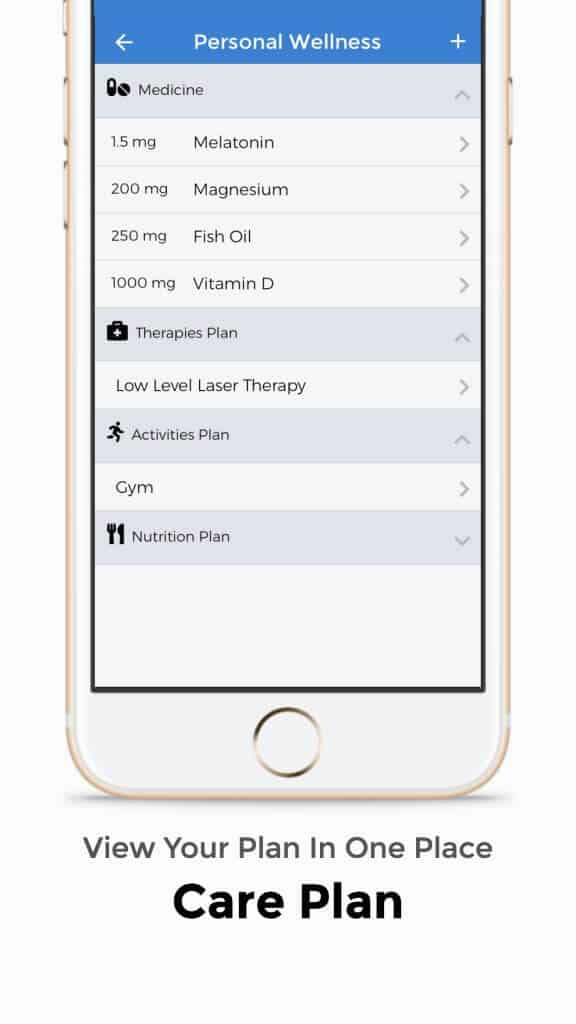 The benefits of making a care plan:
– Quickly see everything that needs to be taken and what which dose
– Includes other modalities like: Therapies, Physical Activity, Nutrition
– Helps record start/end dates for each, once clicked
– Medicine Tracker which helps manage your reminders for each medication
The Care Plan is great if you add Care Givers to the App, as they can quickly get an idea as to what you take, and at what dose.
The Care Plan also helps populate the Check-In screen where you can check-in to different activities in your care plan to record when you consumed medication or engaged in physical activity.
It is a great place to also journal your progress if needed or record measurements related to your health, such as: Sleep, Blood Pressure, and Energy levels.
You may access all functionality through the web or your phone at any time. Below we will show some screenshots from the web version as well.
If you are offline, the app will sync automatically when you connect online, this is the only reason you need to create an account.
Steps to Tracking Medication & Other Modalities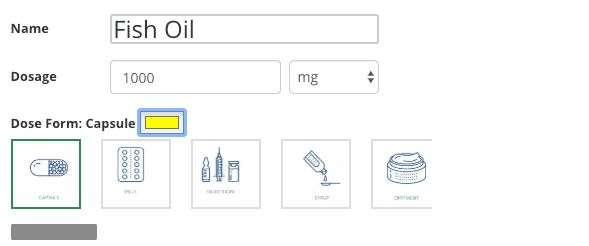 Tracking medication is the most basic of features of CareClinic, you may choose the type of medication, the color, the dose, the purpose, the side effects, the effectiveness when starting out. See the screenshot below to get a sense of how it looks on the web.
From here you can proceed to set reminders for each individual item in your care plan or you may set an overall reminder to follow your Care Plan. The reminders screen looks like the one below: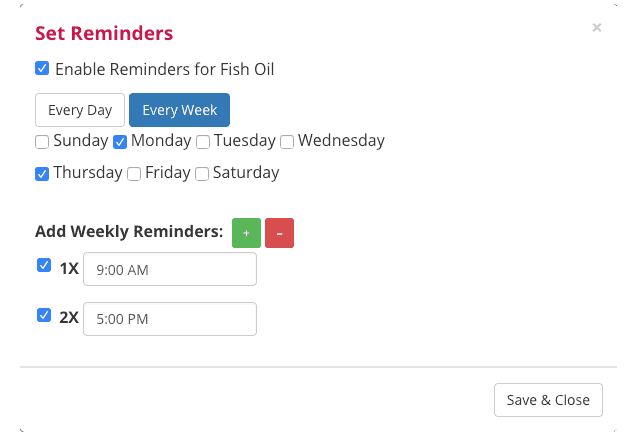 The reminders can be personalized in any which way needed. Additionally, we also have other reminders that can be set:
Refill Reminders – Alerts you if you will need a refill
CareTeam Reminders – Alerts Caregiver if you have problems
Therapy, Activity, Nutrition Reminders
Along with: Individual Reminders for each drug or supplement
Entire Care Plan Reminders – Alerts you to follow your care plan
Using the Medicine Tracker
You can track all the medication you need to take through the main screen and you can mark them as taken there as well. Please see the screenshots below to see how we enable you to track and manage your medication more easily.
There are many other tools you can use within CareClinic to make medication tracking easier. CareClinic was designed to help you make the right health decisions and the right time, it is much more than a medicine tracker app! To learn more about how CareClinic can help you manage your health better, click here to see all the features.
You may download the app for iOS (Apple App Store) and Android (Google Play Store) or use it on the web.

*CareClinic does it's best to notify you of as many interactions as possible, however it is not a replacement for professional medical advice.