The Only Pill Reminder App You Need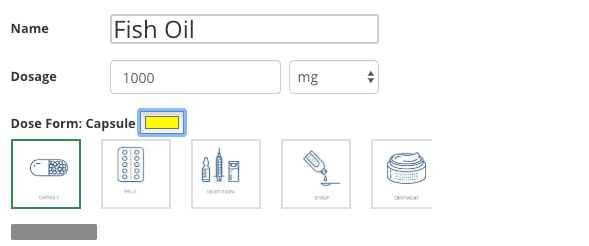 This article will explore the need for a pill reminder and touch on topics to explore why tracking your medications and health is important.
Rated the Best Pill Reminder
CareClinic is the gold standard in medical adherence technology, it is no wonder our app has been used by over 100,000 people and recommended by Doctors everywhere. Don't settle for less when it comes to your health.
Knowing which pill to take, when to take it and taking the correct dosage can be difficult. It can be even more difficult if you are responsible for someone else's health as well. CareClinic can be used to track the most advanced treatment plans for the whole family. Health care is a team effort, a team built to care for you so include them in your Care Plan. 
CareClinic has been made with the elderly population in mind, so regardless of your age it is time for you to empower your health through us. Whether you have to take heart medications or other medications CareClinic might be the app for you to set as your pill reminder.
Importance of Taking Pills
It is self explanatory that if you are prescribed pills you should be taking them regularly. But what if you are like Derek and keep forgetting to take your pills, set notifications for yourself using Care Clinic. You no longer need to have multiple boxes of correctly labelled medication boxes with labels on them. Use this pill reminder app to get you started. 
Taking the pill at the same time every day will allow you to never forget your pill but also to include it in your daily routine. Daily routines have proven to be better for your mental health as it helps you control your life. Read our article on daily routines for more information. 
You can also easily input your pills onto CareClinic by taking a picture of your medication. This will allow the app to quickly analyze your medication and input the correct data and dosage. The quick and easy upload will help you take your heart medications. 
Taking Multiple Medications
There has been a gradual increase of people choosing to take multiple pills and medications at the same time. This is known as polypharmacy when people take more than five pills at the same time. When these pills are sometimes prescribed simultaneously it might be hard to keep track of. In addition, it might get confusing to see what pill is for what symptom or illness. Tracking these pills and important information will help you maintain a healthy flow of medication while ensuring that you are taking them appropriately. 
Timing is everything for certain pills, particularly birth control. Our pill reminder alarm does not have to be an obvious alarm sound that goes off at the same time alerting people around you. 
If you take many pills it is suggested that you maintain an up to date list with your medications and what they are used for. In addition, you should be tracking the strength of your medications and dosing instructions. Prescription medications usually have tough names that are not colloquial. Knowing what medications and pills you are taking no longer has to be a code game. You can also easily add notes about your medication to remember why you are taking it. 
To manage medications, start with an up-to-date list that includes what each medication is used for, the proper strength, and dosing instructions. That will be helpful if you forget or if a family member helps you with your regimen. Having a support group that helps you maintain your medication is important. However, it no longer needs to be a big deal your care family can easily see when you take medications through an app. 
Heart Medications
If you have medications related to your heart you might be exploring a broad treatment approach. This means you have an integrated treatment that includes physical exercise, medication and maybe nutrition. Tracking all of these measures and treatments separately might be difficult. Using an app will make it easier and will give your doctor or health professional a better understanding of what you are doing. Tracked health data will optimize your treatment and give you insight on the effects and synergies of the methods.(R)
Examples
Derek is a man in his late fifties who recently got diagnosed with hypertension, also known as high blood pressure. Derek's life recently got flipped around trying to work around his condition. Derek was finding it hard to ensure that he took his pills on time, so he decided to try the pill reminder. He decided he wanted to change his eating habits and fitness activity to prevent many other issues. 
CareClinic has been very effective for Derek, once he takes his medication he can easily tell Siri on his iPhone to open the pill reminder. This helps him quickly jot down that he takes his medication in time. Then he uses the app to input his workout plans and nutrition information to track his macronutrient breakdowns.
Blood Thinners
If you are taking any blood thinners you need to be very cautious about any additional medication you are taking.(R) Using a tracker when you initially start taking blood thinners will help you mitigate this risk. 
Not Taking your Medication
Studies have shown that not taking your medication accordingly have resulted in higher frequency of hospitalization.(R) This is primarily in the elderly population where there is poor recollection of prescribed pills and medication. A lack of knowledge on what pills you are taking and inconsistencies have also indicated higher frequency of hospitalization. 
Set Any Type of Reminder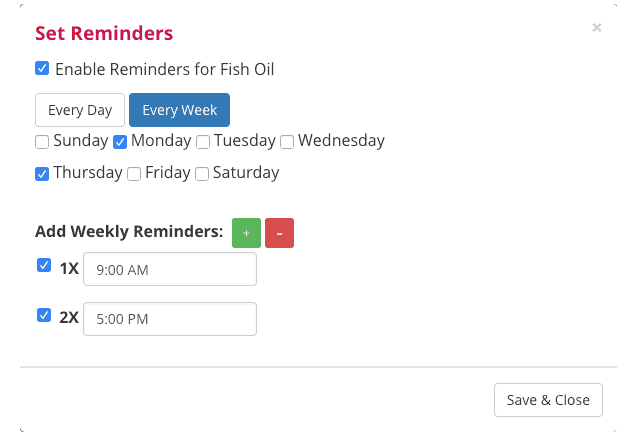 Have the ability to quickly select the exact type, color, size, dosage of any medication supplement you may be taking in any form. 
You may additionally add branded or generic versions of any drug and supplement as well. Have the power to quickly differentiate between the pills you need to take.
Set reminders for the plan you have made, whether it is weekly, daily or even hourly reminders. Have full flexibility as to what to take and when. Take it a step further and record side effects, purpose and effectiveness for individual drugs or your entire care plan.
Setting reminders ensures that you are aware of the medications you are taking and note down any side effects they might bring.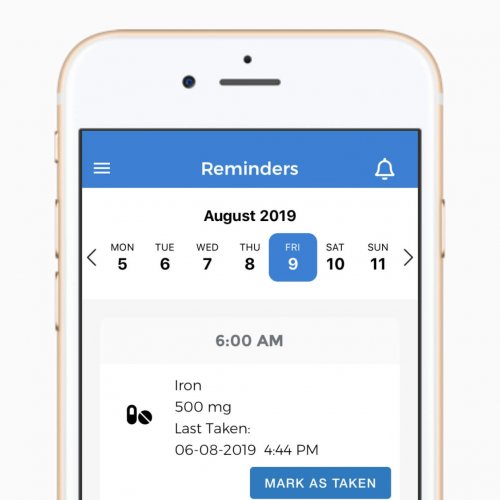 If you are taking a pill that is not part of your daily intake, it will be beneficial for you to input that data as well. It will be a great way to track and get reminders. In addition, you can use other features of our app to document how you feel taking the medication. It will be especially helpful to track how you are reacting to new or old medications. 
In addition, the timing and correct dosages of the medications taken matter especially for older adults who take multiple medications. If medications are not taken at the correct time it will reduce the benefits of treatments. Also, it increases healthcare costs and mortality rates start tracking and reminding now to ensure your health is optimal. (R)


Birth Control
Birth control is one pill that must be taken regularly at the same time. It is one of the most effective contraceptive solutions. While CareClinic is not a women's health app it is a health tracking app that has the ability for you to track any of your health related problems. 
You can easily have the reminder set for it to come to you discreetly, there is also a snooze function you can use in case you forget it. In addition, you can keep track of other contraceptives as well. 
Many women miss their doses when they forget to get a refill, if you input the data on how many pills you have you can get reminders on refill dates as well. Read more about this in our article about Birth Control Reminders. 
Receive Reminders On the Go
Pill reminders can be sent to you in a multitude of ways to improve adherence. When reminders are marked as Taken, Snooze or Skip as you wish. When you mark pills as taken, we keep a detailed log of your actions so it can be reviewed at a later time.
See how you've done or print a copy for your care provider to avoid recall bias. You can pause reminders on any medium at any time and resume them later without having to re-enter reminder details.
No Longer Taking the Pill? No Problem. Mark it as No Longer Taken, save it as part of your health record for reference.
More than just Pill Reminders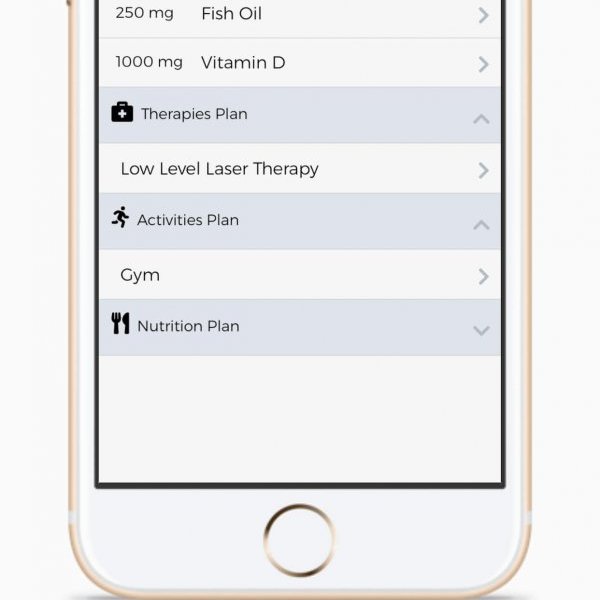 Set Refill reminders to be sent based on your current supply or have reminders sent on a periodic basis.
Your care plan can include therapies, physical activities and nutrition, all of which can have separate reminders that may be set just like pill reminders.
Use it to track the consumption of water, CBT, LLLT, exercises, cryotherapy, the choice is yours! CareClinic is more than a pill reminder; it's a way for you to empower your health. 
If you are like Derek mentioned earlier, explore our fitness tracking and nutrition tracking features. In addition, if you are experiencing problems with your mental health our Diary function may be useful for you. Taking all of these powerful health measures will help you take control over your health and wellness independently. 
Gaining Independence
Many people like Derek feel like they are losing independence and control over their lives as they get older. It is hard to be dependent on others, using an app to track and care for yourself can be a great way to maintain your health. In addition, you can add your loved ones onto your care plan for them to see your progress without direct interference.
Symptom Tracking
In addition to tracking your pills you can also track your symptoms to see if they are related to any of your medications or illnesses. This will be a great way for you to measure your health for your next visit to the doctor. You can easily track how frequent you feel a symptom. 

An example of a symptom you can track is "Insomnia," if you have been experiencing a hard time sleeping. In addition, you can track how often or frequently you are experiencing the symptom. This will be especially beneficial if you just started a new treatment or pill plan. 
Diet and Nutrition
Certain medications should not be taken on an empty stomach, or it is the opposite case where you cannot eat immediately after taking your medication. You could start tracking your nutrition and the food you are eating to ensure that you are not forgetting or skipping any meals. As emphasized earlier it is important that you take your medication with its appropriate rules. 

Alcohol, licorice, grapefruit, and salt are examples of foods that should be monitored with specific medications. Drinking alcohol can be dangerous if you don't know what medication you are taking, as it can interfere with many medications. These are factors you should consider and have them listed in your notes of the medication feature. 

It might be helpful to also track your food with your medications to see if that has an impact on how you feel. For example, if you ate a new food item and don't know its nutrient breakdown but it is too carbohydrate rich you might have a spike in your blood sugar. This may cause a reaction out of you but having it tracked will allow you to easily identify the foreign food.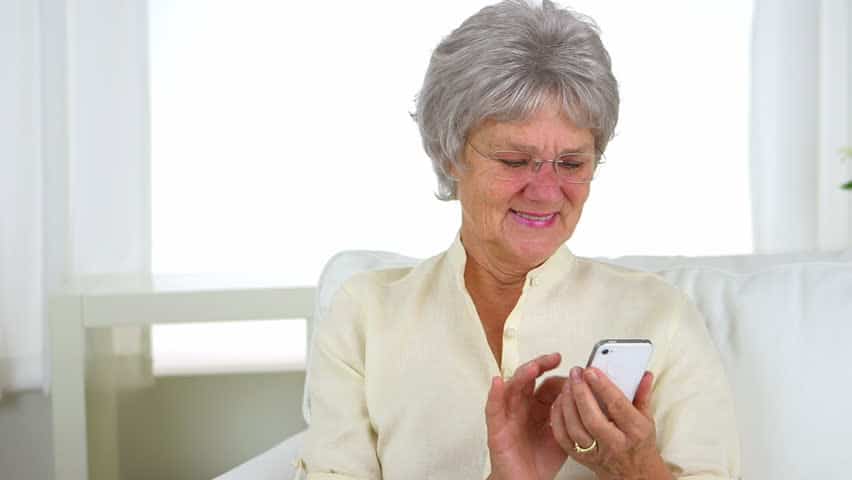 Manage Your Reminders Your Way!
Your reminders can match your personality! Included with the app are many fun audio alarms that may be set. Don't worry you can also set reminders to work in vibrate mode as well. The notifications can also be tweaked for additional privacy.
Managing a complicated care plan? Although we have made the mobile app for iOS and Android simple to use, you have the option of using the full suite of tools available to track your health on the web through your browser as well. No download is necessary to get started or to continue to manage your care plan on the web.
CareTeam Reminders
Teamwork makes the dream work. Your CareTeam will also be sent reminders if you have continuously missed your medications. It is why it is important for you to consistently mark medications as taken when you take them. 
Members of your care team can include doctors, family, friends and other caregivers as needed. If you miss a reminder and fail to take your pills, we hope that a member of your team can help you stay on track. You don't have to do it all alone.
Feel Safe When Setting Reminders
We provide safety suggestions when our machine learning algorithms think the dose is out of the ordinary. However, these suggestions are nothing more than just suggestions, you may use them to double check what you have entered is actually what you are required to take.
Other suggestions include negative interactions between supplements and drugs. We take it a step further and provide beneficial synergistic alerts too that you may not have known about previously. However, All suggestions should be confirmed by a licensed medical professional.
Monitor Your Performance
Want to see how you've been doing? Every time you mark medication as taken, it is recorded.
The Calendar functionality provides a good way for you to see your overall adherence, active reminders, inactive reminders, along with any upcoming reminders. Compare and contrast your results within charts as well, and discover triggers that can help you optimize your health going forward.
People like Derek are using CareClinic to track their conditions, birth control pills and therapies. As mentioned previously, birth control is an important pill that needs to be taken at the same time regularly to ensure complete effectiveness.
Customize Your Reminders Further
One Reminder for Your Entire Plan
If you need to take multiple medications at the same time, and do not want to get individual reminder alarms for each, you may opt to receive a single reminder that informs you to follow a specific plan instead. Avoid information-overload.
Time zone management
You may manually change or adjust your time zone if you are travelling to make sure you continue to take your drugs at the right times regardless of where you are or will be.
The Best Part?
All functionality of pill tracker is available on the web and mobile app for iPhone and Android for FREE.  The app has consistently ranked above solutions provided by CVS, Walgreens, PillPack & Bayer and it is the reason we have hundreds of five-star reviews across all platforms.
If you have an iOS device you can easily use Siri to your advantage using CareClinic as well.
People like you are using our Pill Reminder app to manage their chronic conditions, symptoms, health disorders, contraceptives, water in-take, sleep, pain, sickness, activities and more.
So what are you waiting for? The CareClinic App is available on iOS, Android and the web!