CARE PLANS
Are a good way for you to plan and organize your health goals, treatments and objectives in one place.
They can be as simple or complex as needed. Saving different treatment modalities in your Care Plan enable you to make check-ins quicker.
This is because they show up automatically when you go to make a check-in.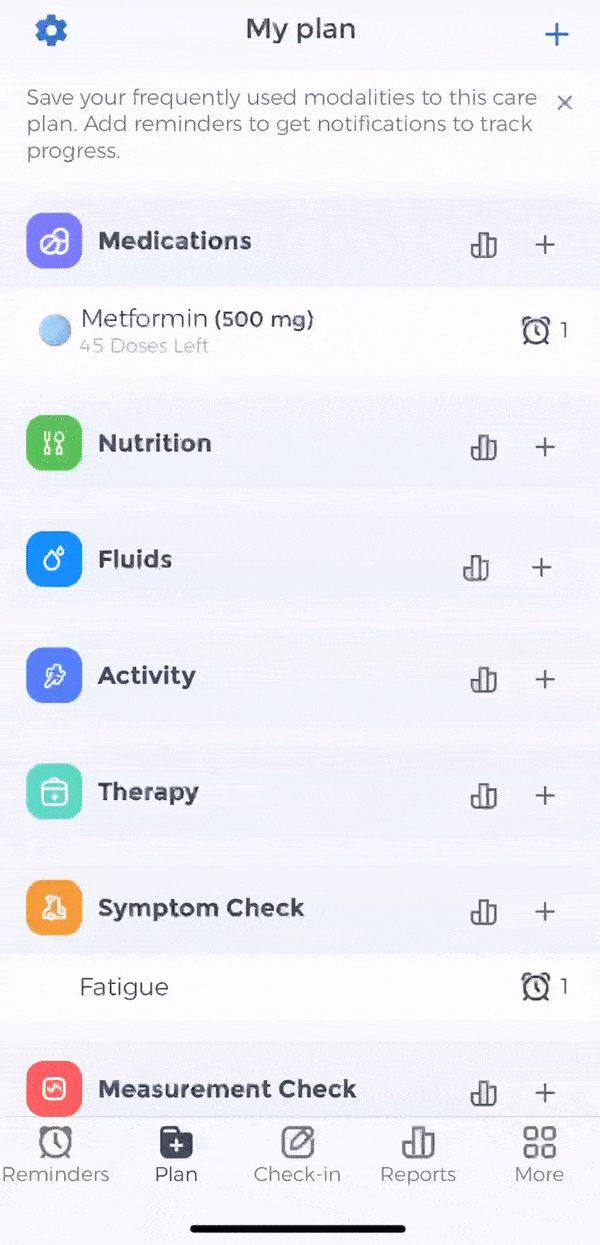 Saving medications and other modalities in your Care Plan allows for quicker check-ins.
Tap Here to Launch Your Care Plan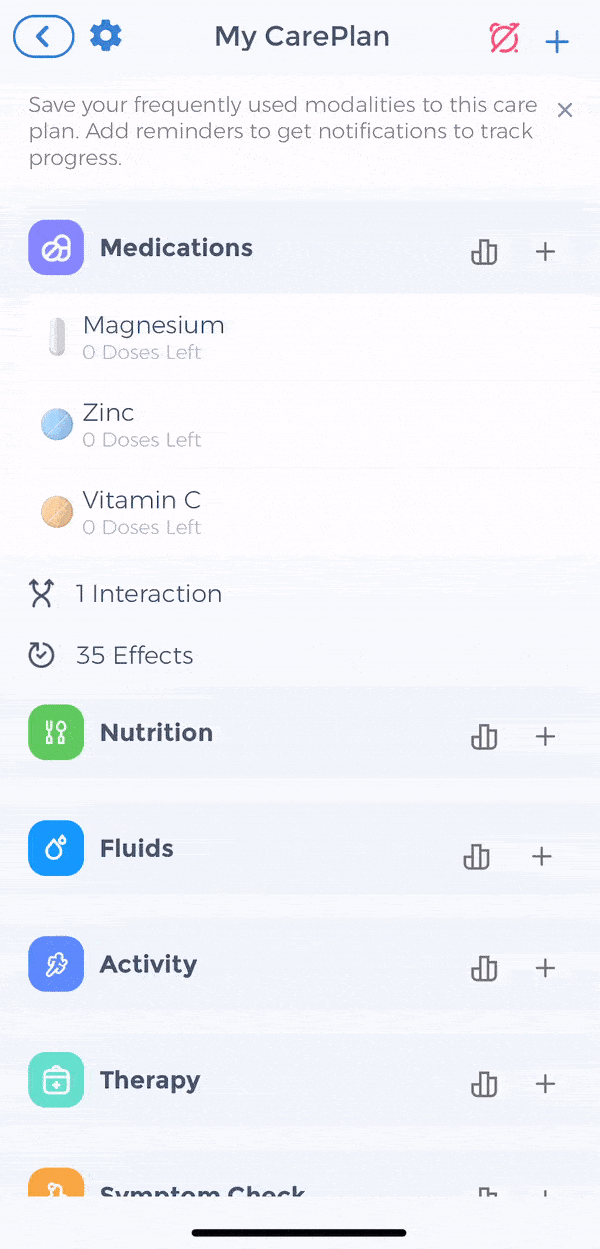 Pro Tip: If you are using standard names for supplements you will also get to see Effects and interactions below your medication list (always consult your HCP).
See the full list of treatment modalities that can be added to your Care Plan:
? Medication and Supplements
? Activities
? Symptoms
? Measurements
? Fluids
? Food
and even ? Therapies!
Tap Here to Launch Your Care Plan
Next, we will discuss how to get the most out of reminder notifications.