CareClinic's pain tracker functionality is one of the most used features of the app. It is helpful for those suffering from Chronic Pain and those that have been injured and need to report their pain to their care provider, whether it is a physiotherapist or a chiropractor.
CareClinic can help you manage pain from within the mobile apps for iOS/iPhone or for Android, along with the web. Here's how to get started tracking your pain, viewing your logs and reports and making adjustments in discovering triggers for the web.
Let's start by logging in to the dashboard.

After clicking on Create Post you will need to go into "Daily Values" where you will be presented with the option to record your pain intensity between 1 and 10. We have gone ahead and moved the slider to 3 as an example. This is for those that want to track their pain level in the simplest way possible as shown in the screenshot below: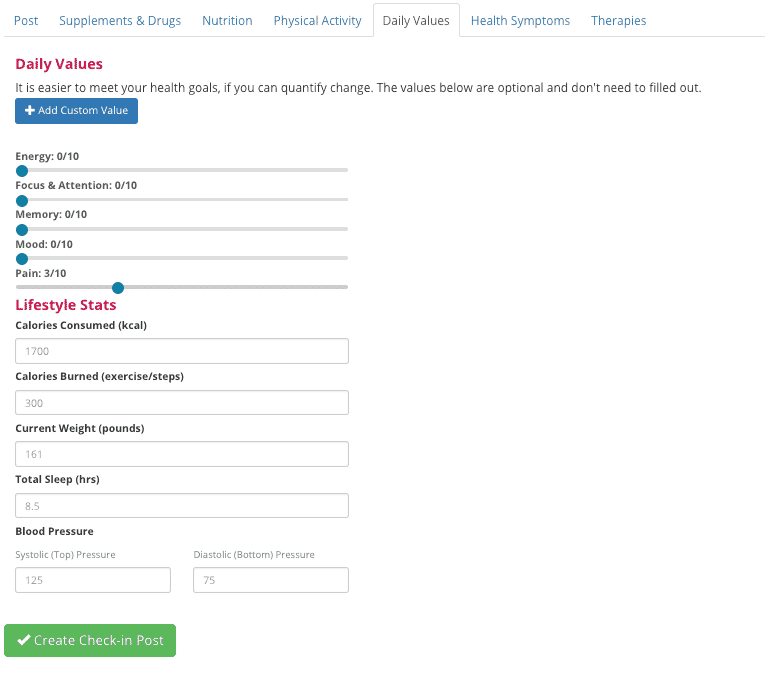 If you need to track Pain in a more detailed manner, CareClinic enables you to add your own variables by clicking "Add Custom Value". If you felt pain on your left knee, you would enter it as such as enter the name of the unit, so in our case we will go with "pain level" and click add.


If you want to track pain in different parts of your body, you can add as many custom values as you need to as we do so below: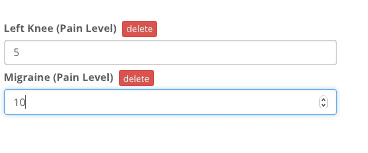 After you have made the post you will be presented with your entries graphically as shown below. These graphs could then be printed for your care team. Keep in mind all charts and logs can also be shared electronically with your careteam which can include family and friends.
Pain Tracking Charts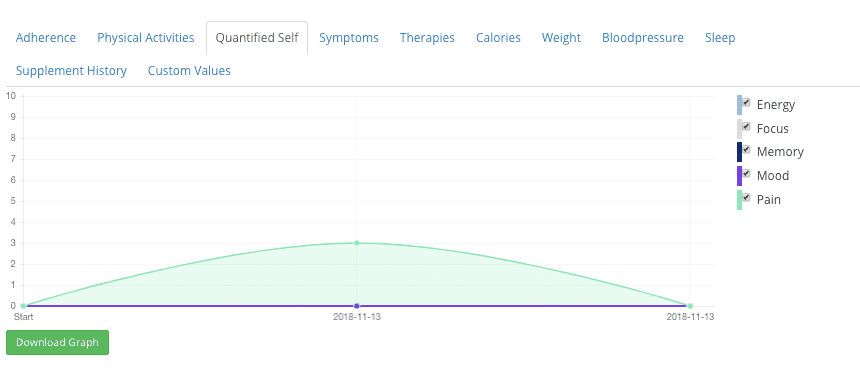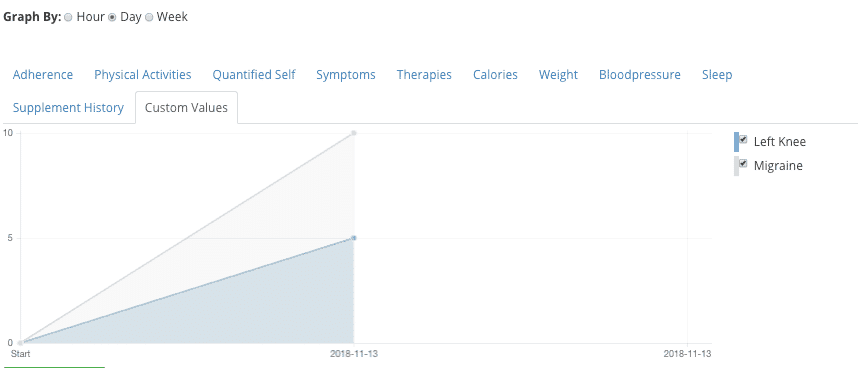 You can alternatively also view your progress on a calendar, which can include other items such as your adherence to medicine, your journal entries, symptoms and more. The "Journal Daily Values" filter and "Adherence Filter" provides you with the following information.
Pain Tracking Calendar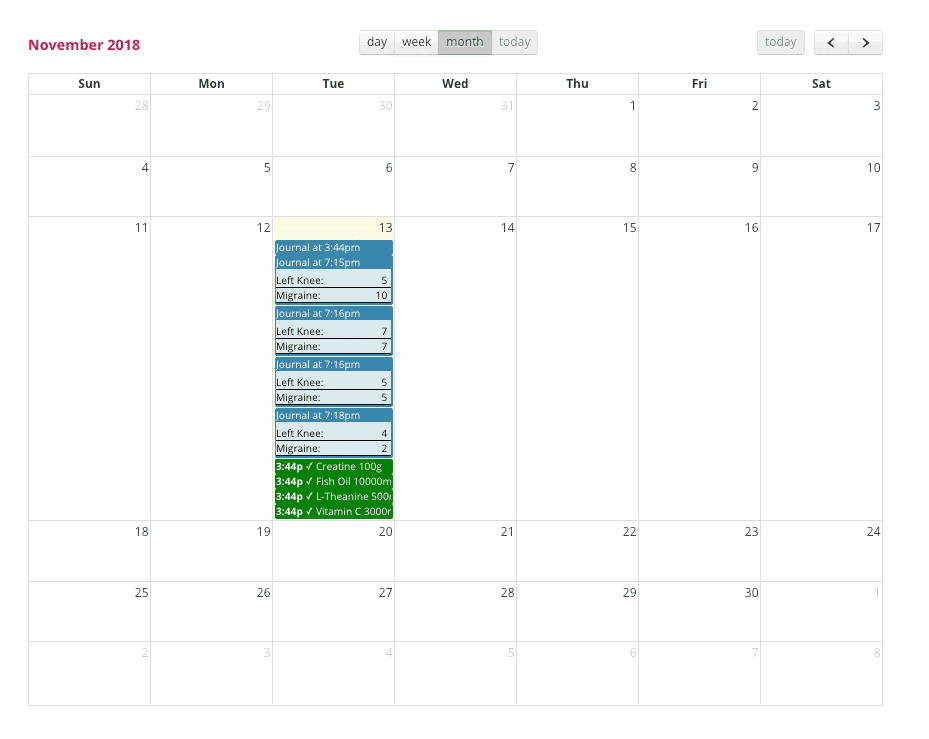 Pain Tracker Simplified
Some features we haven't mentioned include the ability to upload photos when you are tracking your pain, if need be. You may additionally record symptoms and medication adherence as well as part of your care plan.
If you would like to begin sign up here, or contact us if you have questions.