It is a known fact that adults should sleep for at least 7-8 hours per night, as sleep is essential for both physical and mental health. However, the majority of us sleep poorly and not nearly enough as we need. And the lack of sleep causes both men and women to present a higher risk of chronic conditions, with the overall quality of life being affected in the process.
The good news is that technology is on our side, allowing us to take active measures to improve our sleeping habits. The Zeeq Smart Pillow is a wonderful invention, offering a multitude of beneficial features all into one – it analyzes your sleep, prevents snoring and offers wireless music streaming, as well as IoT integration. Let us find more information on the subject.
What is a "Smart Pillow"?
The smart pillow from Rem Fit is an innovation, as it looks like a regular pillow but, at the same time, it provides advanced sleep tracking, not to mention an additional number of features. You can use it to counteract snoring, to listen to music before going to sleep and even to connect it with other devices, such as Amazon Alexa or apps, such as Spotify.
Each of the features the Zeeq pillow has to offer is meant to improve your sleep, and subsequently, your health. It tracks and analyzes your sleep in depth, detects when you snore, serves as an alarm clock, it can be integrated within a smart home and it has an extended battery life. And all that happens with a pillow that looks just like the others.
Its size might be a little bit larger, given all of the elements integrated for the associated sleep technology & features. Also, because of the electronics implemented within the pillow, you should expect it to be heavier than the average type. The memory foam ensures the desired comfort, and it will prevent you from feeling the electronic components located inside the pillow. If you want to make it even firmer, you can use the extra shredded foam offered as part of the package.

The pillowcase is made from Tencel, which is actually a Lyocell fiber, perfect for serving the Rem Fit smart pillow. Pieces of memory foam are located inside the pillow and these can be removed as you might wish, in order to sleep more comfortably. There are also miniature speakers that can connect through the wireless technology to other smart devices (through Bluetooth, you can connect the pillow to the tablet, laptop or smartphone).
The pillow is equipped with a sensor anti-snore, as well as microphones and vibration motors. These react to snoring, offering feedback with regard to such habits. The sleep motions are tracked with the help of a gyroscope and accelerometer. Last, but not least, you have a remote control for ease of access.
How it can benefit you?

If you and your partner or wife are looking to improve your sleep hygiene, the smart pillow is an absolute must. It can help you fall asleep more easily, thanks to the ability to listen to music or audio books. You can set a timer for the music streaming to switch off, so that you can go to sleep without worrying about such matters.
Let's face it. The majority of us snore. And it can be quite a discomforting thing, especially for our partners. The smart pillow ensures both snoring detection and prevention, identifying when you are snoring and even preventing such issues from occurring in the future. There is a snore alarm in the form of a gentle vibration, which will stimulate you to change positions and stop snoring.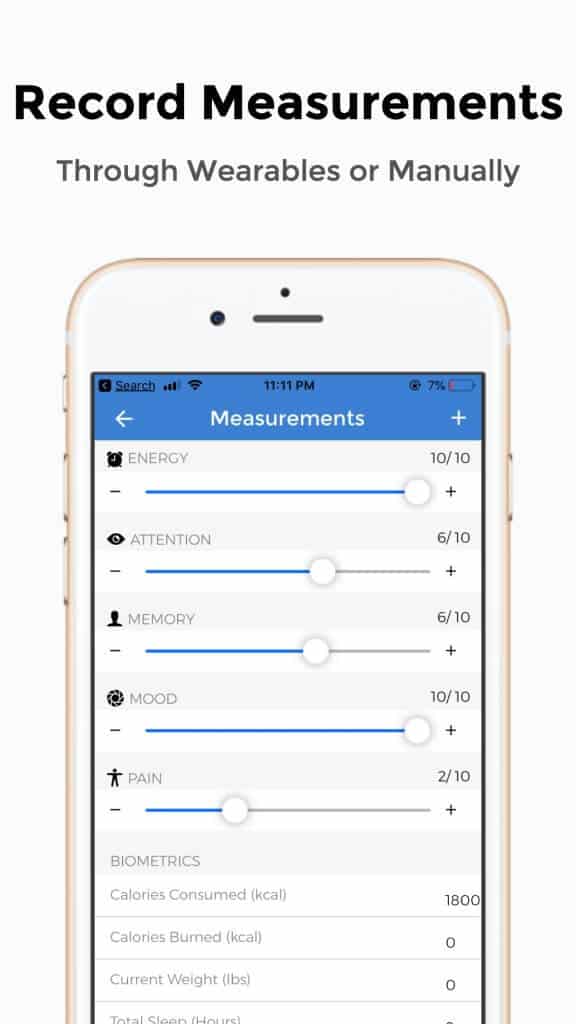 The pillow app features are simple to use and they will help you customize your user experience. For example, you can resort to the app – which is available on both iOS and Android – to adjust the vibration motors, more specifically, their sensitivity.
As previously mentioned, the smart pillow can track body movements and orientation during sleep, thanks to the integrated accelerometer. Within the app, you can discover information on your sleep activity, sleep stages, how loud you were snoring (decibels), movements during sleep, how long you slept, etc.
There is also a smart alarm function, which is quite interesting. The smart pillow will track sleep, sending information with regard to the various sleep stages to the associated app. The smart alarm can wake up when you are in a light sleep stage. In this way, you will no longer have difficulties to wake up and you will feel rested.
As the connection is everything nowadays, you might be interested to know that the Zeeq smart pillow can be connected with a wide range of devices, as well as services.
You can connect it, for example, with Alexa and discuss snoring, sleep duration and quality. The smart pillow can connect with the CareClinic health app as well, providing information on your sleeping habits.
How much does the smart pillow cost? Where can you get it?
The smart pillow is available at the starting price of $99 and it can be purchased directly from Rem Fit or BestBuy. The pillow price might vary from one country to the other, and from one distributor to the other. You can review the cost of the pillow, with regard to the features offered and decide whether it is something you might need or not.
What do the reviews say about the Zeeq Smart Pillow?
If you were to read any review written about the smart pillow, including the ones on Reddit, you would discover approximately the same information. The pillow has received positive reviews, but many users draw attention to the fact that it will take some time before you become accustomed to all of its features.
It was appreciated as a comfortable pillow and truly loved because of its speakers, as many people prefer falling asleep to music. Others might rely on audiobooks or white noise in order to reach a relaxing state and go to sleep. The pillow is recommended for all body types, the adjustable foam offering a higher level of comfort.
If you are a smart tech lover, this is the right pillow for you to try out. However, it can be used only by those who sleep on their backs and on the side; it doesn't represent an option for stomach sleepers. It genuinely helps with snoring prevention. It is offered with a one year warranty, free shipping and it has a return policy, in case you are not satisfied with the product.
Does the Zeeq Smart Pillow have competition?
There are other smart pillows available on the market, offering a number of similar features. These include the iSense Sleep Smart Pillow, Goodnite Smart Anti-Snore Pillow, 10Minds Motion Pillow, Dreampad and Moona, just to offer a few examples. There are other wearables that also help you monitor sleep, such as the Oura ring, read our (non sponsored) review on it here.
A careful and thorough research will reveal the features each of these smart pillows have to offer. The Zeeq Smart Pillow, by comparison, offers a little bit of everything and it can help you improve your sleep hygiene. You can rely on it, as said, for sleep tracking, snoring preventing and music streaming.
What else should I know about the Zeeq Smart Pillow?
The smart pillow has been designed in such a manner that it will not bother your partner. You can listen to music, audiobooks or white noise, hearing all of that yourself and not your spouse. The music sleep timer will even sing you to sleep, so that you can fall asleep easily and wake up rested in the morning.
It is also worth mentioning that the pillow can be connected to wireless music streaming services, including Spotify, Amazon Prime Music and Apple Music. In the situation that you are not necessarily interested in using a streaming service, the pillow comes with pre-installed sounds and programs destined for relaxation. You can listen to the sounds of nature or enjoy your favorite songs before falling asleep.
The sensors of the smart pillow can monitor your breathing, which in turn will allow for the earliest signs of snoring to be detected. In the associated app, you can see activity trends and patterns with regard to snoring, covering a specific period of time.
Another useful and interesting feature of the Zeeq Smart Pillow is the IoT integration. Thanks to the implementation of the IFTTT automation platform, you can connect the smart pillow to other smart devices available in your home. For example, you can use the pillow to adjust the temperature in your bedroom.
The cover of the pillow is made from Tencel, as it was already said above. It is useful to mention that this fabric has a soft texture, and it is also hypoallergenic. Of course, you can also place your own cover on the pillow (especially if you are bothered by the noise the fabric makes). The memory foam pieces can be removed as you wish, especially if you prefer a softer pillow.
The fact that you can add or remove memory foam makes the smart pillow suitable for any body type. If you are wondering why the pillow is not recommended for those who prefer to sleep on their stomach, this is related to its thickness. For instance, if you prefer a harder pillow, you might not be able to sleep on your stomach and feel comfortable at the same time.
The vibration motors can prevent snoring but, at the same time, they can also function as an alarm for your morning routine. The microphone records not only your snoring but also the different voice commands you might use for the pillow features.
Changing sleep hygiene is necessary as well
If you are using a smart pillow and other solutions for tracking your sleep – such as the CareClinic health app – you are on the right path towards improving sleep quality and frequency.
You also need to educate yourself on the measures you can take, in order to improve sleep hygiene. You can start a self-care journal and note the things that contribute to sleep deprivation or insomnia. It is also important to go to bed and wake up at approximately the same hours. Moreover, you need to refrain from heavy meals, alcohol and looking into bright screens before going to bed.
Sleep remains one of the essential human needs, with a direct influence on our health. Living in the modern era, we might be tempted to sacrifice sleep in favor of other things but this is actually a mistake. We should take advantage of technology and use it to improve sleep hygiene, and our overall quality of life. (R)
This post does not contain links to buy the pillow and is not a sponsored post.


Latest posts by Alexandra V.
(see all)