Why do you need a medication reminder app?
Did you know over 187 million US citizens take at least one prescription drug? Add to this the fact that over 50% of medications prescribed are taken incorrectly — or worse, not at all? (R). The result? Over 125,000 Americans deaths annually. We think these deaths can be prevented with the use of smart medication reminder apps like ours.
Manage your health, quickly, securely and accurately!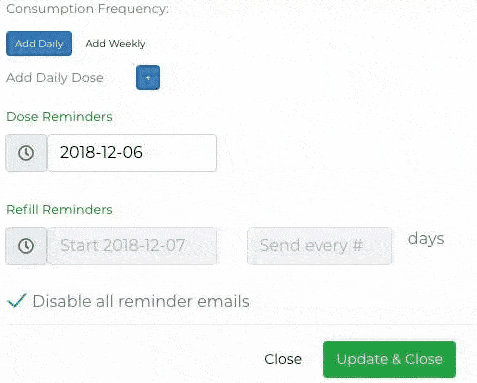 Many reasons make CareClinic the best medication reminder platform in the market. Below, we touch upon just a few of the reasons as to why we are the #1 choice. Aside from being the only platform that enables you to manage your pills, we empower you to track your overall health and wellness all in one place.
There is more to maintaining optimal health than just adhering to pills, there may be therapies involved, there may be certain dietary restrictions you may need to follow, CareClinic makes it fast and easy to set up all your interventions on one platform. We leverage advanced AI technologies to ensure you remain safe and are continually take your medication on time, every time.
Many users (especially the elderly) prefer to manage their health while sitting down at a computer or on a large screen, we are available across all platforms and screen sizes. This means you have access to the same great features within your browser on the web as you would in our mobile apps that are available for Android and iOS (iPhone).  With the web platform you can also set up reminders just like you can in the medication reminder app on mobile but you can set email reminders as well. Below we list 20 additional benefits that make us the best choice for managing your medication and supplements for better health.
20 Reasons To Choose CareClinic
Available for Free – We continue to be free to use forever. All basic features to set up, record and track your health are available to all without the need to upgrade.
Multiple Platforms – Use CareClinic on your phone, or on your desktop, or if you don't want to download the app, our platform loads just fine from your web browser as well
Consistently Updated – We consistently push out new updates on a regular basis, this means an up to date database of medicine and interactions
Medication Database – Our medication database is comprehensive, we allow you to add any medication or therapy we may not have in our database, but chances are, through our partners, we have the most up to date database of all medications that you may need. This ensures accuracy and speeds up adding new medication or supplements
Multiple Types of Pill Reminders – You may add reminders on a weekly basis (certain days of the week), daily basis (certain hours of the day, or every x hours) for your medication. Additionally, if you know the names of all your medications and what to take, you may just need a reminder to adhere to your entire plan, you may set up "CarePlan Reminders" as well. Think of it like a digital medical alarm clock for your health, that works better than spreadsheets or Google Calendar.
Health Calendar – Have the ability to see what you have missed and what you have taken, along with when. The calendar provides further filters to be able to quickly find just the information you are looking for. If needed, you may also print your medical adherence calendar for your doctor or yourself.
Refill Reminders – Have the ability to get reminded every X amount of days to get your medication refilled, or be alerted after your "dose on hand" is coming close to running out. Keep in mind our reminders can be sent via email, or as mobile alerts with texting capability coming soon.
Medication Library – If you ever need to learn more about certain supplements or medication, we have partnered with medical publications to provide you with the most up to date medication list that can be used for reference.
Visual Clues – If your care plan requires the management of many medications, you can adjust the form (tablet, capsule, pills, ointments, etc.) and color of your medication so you know precisely which medication you need to take. Think of it as a digital version of a pill organizer.
Time Zone Management – You can change your time zone, so you can continuously get reminders at the right time every time regardless of where you are.
Logs & Reports – Have access to an array of reports which show your progress over time based on your health journal and adherence patterns. See your logs below your charts to quickly monitor your progress.
Exporting Capability – We do not lock your data on our platform, you are given the ability to export your data and or print reports for your care provider as needed.
Add your Care Team – You may add Care Contacts to your care team which lets them monitor your progress. This feature also enables them to get reminders of your missed dosage so they may follow up with you or just keep track of your health. This functionality is great for doctors, nurses, and even family.
Manage Multiple Care Plans – If you have multiple health goals, such as tracking your fitness and managing your chronic conditions or symptoms, you may set up multiple care plans to monitor all of them separately.
We speak your Language – Our web-based app is available in multiple languages and soon our mobile app will be the same.
Save Health Notes – You have the ability to record notes directly on your health calendar, which can be used for reference down the line, especially for appointments.
Record additional Therapies, Activity, Nutrition – Save them in your care plan and quickly mark them as completed as needed.
Record Your Symptoms – You have the ability to record detailed information about your symptoms and other important biometrics such as weight and sleep. Which makes it great for you to discover triggers and find correlations in the reports section.
AI Bot By Your Side – Our AI bot automatically helps you determine most interactions between drug to drugs, drug to supplements and even supplements to supplements. We go further by enabling you to see the potential effects of your supplements and provide alerts if your dosage seems to above or below average.
Record the Effects of Interventions – Sometimes a drug may not have worked for you, you can record the side effects, purpose and the date you last took it for, for reference purposes.
A Comprehensive Medication Reminder App Just For You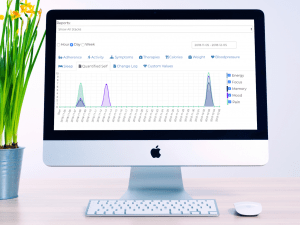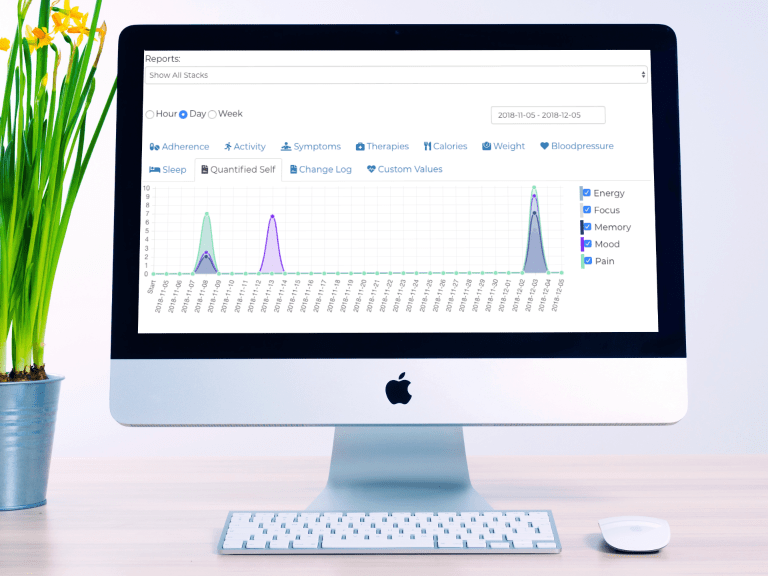 Medication Adherence is a serious matter. CareClinic is not just the best Android and iPhone pill reminder app, we are much more, our users use the platform to track their symptoms, conditions, analyze their health over an extended period to successfully improve their outcomes.
We hope some of the features we listed can help you manage your health and specifically prescription medication reminders better.
The free version of the medication reminder app is the perfect way to manage simple health issues quickly. There are many additional features that you can explore by signing up for free by clicking here. The apps are also available in the Google Play store or the App Store for iPhone's. Integration with Apple watch and other wearables makes managing health easier. If you would like to learn how to track your symptoms using CareClinic, click here.