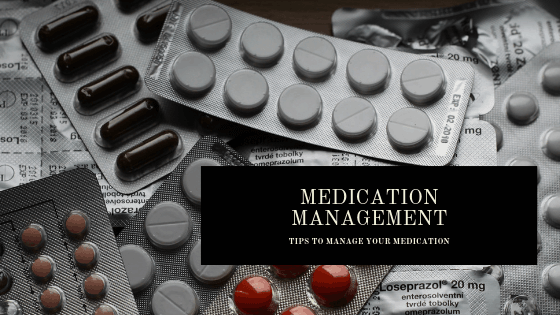 Medication can be prescribed for both acute and chronic conditions, serving the purpose of addressing the associated manifestations and, sometimes, the root cause. It often happens that a person suffers from more than one medical issue, which leads to several treatments being prescribed (commonly by more than one physician).
The majority of the patients find it challenging to follow a complex treatment regimen, which includes drugs that must be taken in different doses, frequencies or in specific conditions (for instance, with a tall glass of water). The bigger risk is medication non-adherence, which can lead to health complications and premature death.
Digital health has allowed patients to play an essential role in medication management, with applications being developed to help these people improve their health and increase overall medication adherence. A medication management worksheet can be downloaded from the Internet and used as a sample. The template is easy to follow and it can guide you when it comes to the correct way of recording medical information. A form like that has allowed patients who suffer from various health issues to be in control of their health. (R)
Using CareClinic for Medication Management
CareClinic is a health app which was developed to help people monitor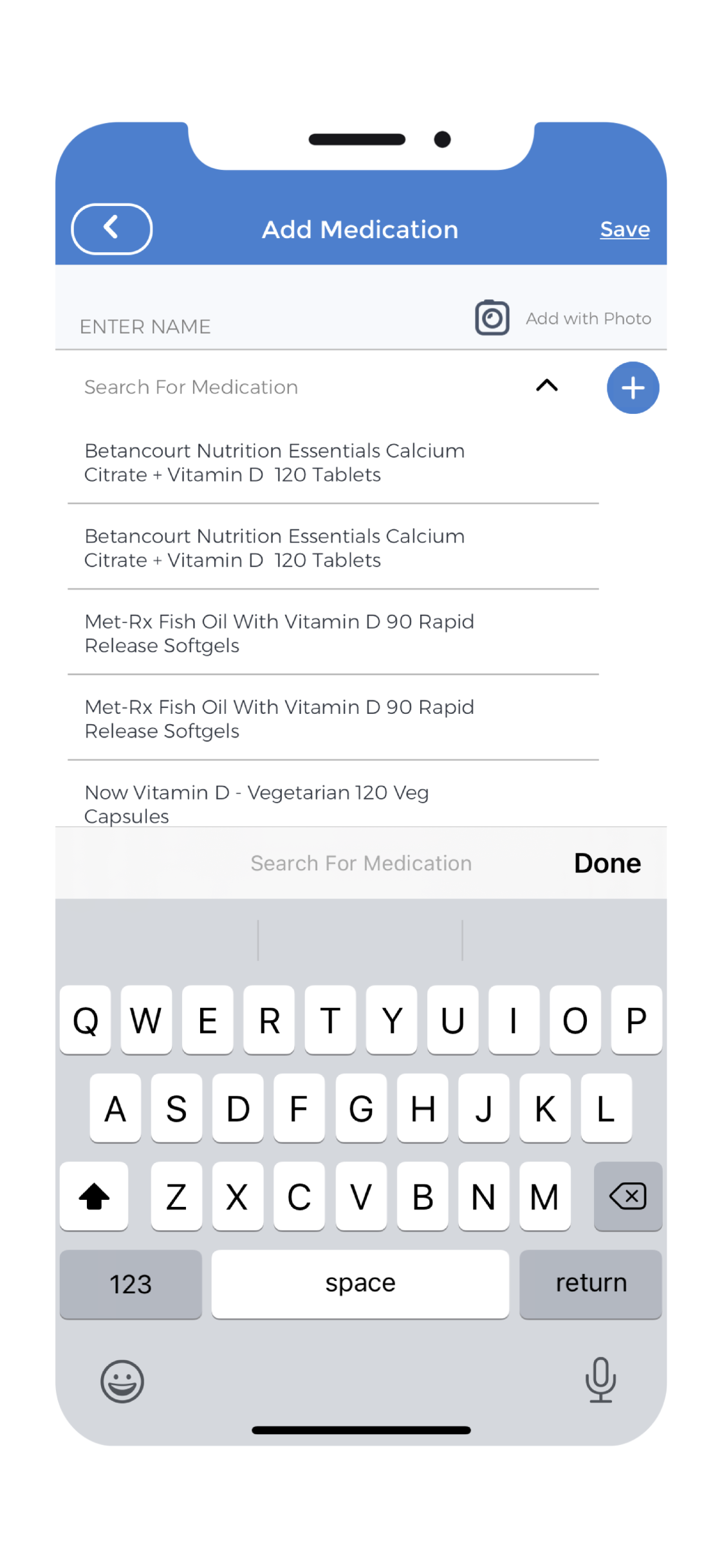 their health from up close, on a monthly basis. It can definitely be used for medication management, allowing one to take control over his/her health, preventing unnecessary complications and reducing the risk of premature death.

Thanks to applications such as CareClinic, many people have learned to become their own advocates for treatment management. One can now be involved in the treatment decision process and feel in control whereas medication is concerned. By managing one's treatment through a health app, one can also improve communication with various healthcare professionals and, thus, achieve the desired health goals.
Once you have all of your treatments under one roof, you will no longer find it as difficult to manage your symptoms. You can manage chronic pain and improve daily functioning, or fight mental health issues, such as depression or anxiety.
The application can be used to organize the list of treatments, including prescription drugs, over-the-counter remedies, herbal and nutritional supplements. You might also want to include any negative effects medication has caused you to experience in the past, such as lightheadedness, dizziness, skin rash or stomach ache. This will be a useful reference for future situations.

It is also essential to share these side effects with your physician. The specialist might adjust the treatment or recommend other drugs, in order to reduce the risk of injuries associated with the mentioned manifestations. For instance, many older people suffer from drug-related dizziness and drowsiness, which puts them at risk of falling. Falls can lead to severe injuries and even life-threatening complications, with death occurring as a result. (R)
Medication reminder for those who are forgetful or careless
A lot of times, medication non-adherence is associated with a lack of interest in the treatment prescribed or forgetfulness. People older in age might also deal with cognitive impairment, memory loss and other issues of the same kind. In this situation, a medication reminder app might be just what they needed.
Within the application, you can set up reminders for each of your treatments, including the dose, frequency and any special instructions you have received from your physician(s). The application will generate notifications so that you are alerted about the time(s) to take your treatment(s). In the situation you do not confirm having taken the medication, the snooze feature will keep on alerting you with regard to the missed dose.
Why keep a medication list?
There are countless reasons for which you should consider keeping a medication list, preferably within an Android app such as CareClinic. First and foremost, you will reduce the risk of adverse drug effects. The list and the associated reminders can help you take your treatments, especially if you have trouble remembering every drug on the list. Even when you do not suffer from memory impairment, you might still have trouble keeping track of everything.
You can share the medication list with your physician, making sure that everyone is up-to-date with your health status. It is a one-stop-shop to document all of your medication, including prescription drugs, OTC remedies, herbal and nutritional supplements. You are organized and that matters quite a lot when it comes to medication adherence and improved health outcomes. The monthly reports generated by the application can be exported as PDF documents, and shared with physicians, teachers from school and other specialists, working PRN (Pro Re Nata) for example.
Over-the-counter remedies, as a general rule, are used frequently to deal with symptoms of acute conditions. You can organize a separate list with these, referring to it whenever it is necessary. The list can include medication taken for cold/flu symptoms, dietary supplements, vitamins & minerals, sleeping pills, hormonal supplements, herbal remedies, laxatives, pain medication, allergy drugs (antihistamines) or antacids. Think of this as your "book" of medical information, always available for when you need it.
Medication Management Tips
In managing your medication, it is essential that you are specific as you possibly can. You can add the name of the medication (brand/generic), the reason for which it was prescribed and the recommended dose. It is also possible to add when and how it should be taken; you can add specific instructions, such as medication should be taken with food, on an empty stomach or with a glass of water.
If necessary, you can add the beginning date of the treatment, and the one in which you are supposed to complete it. If the medication should be taken for the entire life, be sure to mention that as well. You can also add potential side effects, as well as any existent medication allergies.
Medication allergies are more often than one imagines, sometimes leading to severe complications and even death. Penicillin is one of the most common medication allergies in the world, affecting millions of people. If you suffer from one or several allergies of this kind, be sure to add a description of the allergy, how severe it is and adverse reactions you might experience (dose-related, how they can be prevented).
Given the fact that you are introducing all of these details within an application, this means that you will have with you every moment. In the situation that a medication allergy has occurred, the emergency service or the first responders might be able to provide help faster. You or your loved ones can refer to the application for information regarding the medication allergies you are suffering from. (R)
Medication management Tips & Strategies
According to the most recent statistics, in the United States, up to 50% of those who have been prescribed medication take it incorrectly or fail to take it altogether. Patients often take the wrong dose or fail to follow the recommended frequency. In people of older age, medication misuse and non-adherence can be fatal. The essential thing is that one takes the correct medication at the correct time.
Free health applications such as CareClinic facilitate medication management, which would have been difficult otherwise. They are useful for those who have to take several medications at once, reducing the risk of non-adherence. As they are easy to use, they can be a useful resource for those who are forgetful and those who are just having difficulties following a complex treatment regimen.
Imagine a patient who suffers from several chronic conditions, having to take three prescription drugs, a number of OTC remedies, herbal and nutritional supplements. The patient in question might be older age, dealing with cognitive decline and memory impairment. On his/her own, this patient might fail to follow the treatment plan as intended. However, if this patient is educated to use CareClinic treatment tracker for medication management, things will definitely change for the better.
Reduce Stress by Sharing with Your Care Team
A health app takes the stress associated with managing one's treatment away. The process of monitoring the medication taken on a daily basis is made easier, with no associated stress or risks of complications. One can share the information entered into the application with the doctors so that the treatment plan is optimized to the current situation. The main objective should be to always ensure the safe use of medication.
By sharing your medical data with your physician, the specialist might also be able to identify risky behaviors or negative patterns. One can determine whether the patient is at risk of adverse effects, taking more or less than the prescribed dose. Missed medication will be seen, and one might be able to discover additional factors that limit medication adherence.
From another perspective, if one is involved in his/her medication management, it will be easier to become familiarized with potential side effects and interactions between treatments prescribed. One will thus be alert with regard to health changes that might occur, as a response to a newly-prescribed drug or a combination of several. (R)
Managing Your Medication for Improved Medication Adherence
Each year, in the United States, more than 3.5 billion prescriptions are written. Four out of five patients will go to the doctor and leave with at least one prescription. In 80% of the established treatment plans, medication is included, having a definite role over the quality of life. The World Health Organization has drawn attention to the fact that the medication adherence for chronic conditions is of only 50%.
There are major consequences associated with reduced adherence, including in terms of health outcomes and healthcare costs. In the United States, the total costs associated with medication-related morbidity and mortality amount to $200 billion. These exceed the costs of producing and selling the medication itself, which says a lot about the current situation and how serious it is.
Comprehensive medication management, through health applications such as CareClinic, represents a powerful step taken in the right direction. Patients can actively participate in the treatment regimen, creating their own medication history. They can mention which medication they used to take, for which medical conditions and whether it worked or not. They can voice their concerns with regard to current treatments and talk to their physicians about drugs that failed to help them achieve their health or therapy goals.
Working With Your Physician
One will not find it difficult to add information about the current treatments as well. The constant reviewing of the treatments taken will help the patient become able to determine the effectiveness of medication by himself/herself. One will identify the most effective drugs used as a treatment for the various conditions he/she is suffering from. Together with the physician, they will talk about the appropriate dose, the safety, and risk of toxicity, and the intended goals of therapy.
When visiting the doctor and sharing the reports generated by the application with regard to medication use, it is essential that one also makes a routine follow-up evaluation. Reviewing the medication history and making a physical assessment, the physician should determine whether the treatment has contributed to the achievement of therapy goals or not. Moreover, the specialist should inquire about safety issues or any concerns about taking the medication as prescribed. (R)
Our medication management tips make it clear that CareClinic can be used as an effective daily log for one's medication. Available on both iOS and Android, it is simple to use. One can also resort to it as a medication refill log, creating a spreadsheet with all the medication that need refills.


Latest posts by Alexandra V.
(see all)