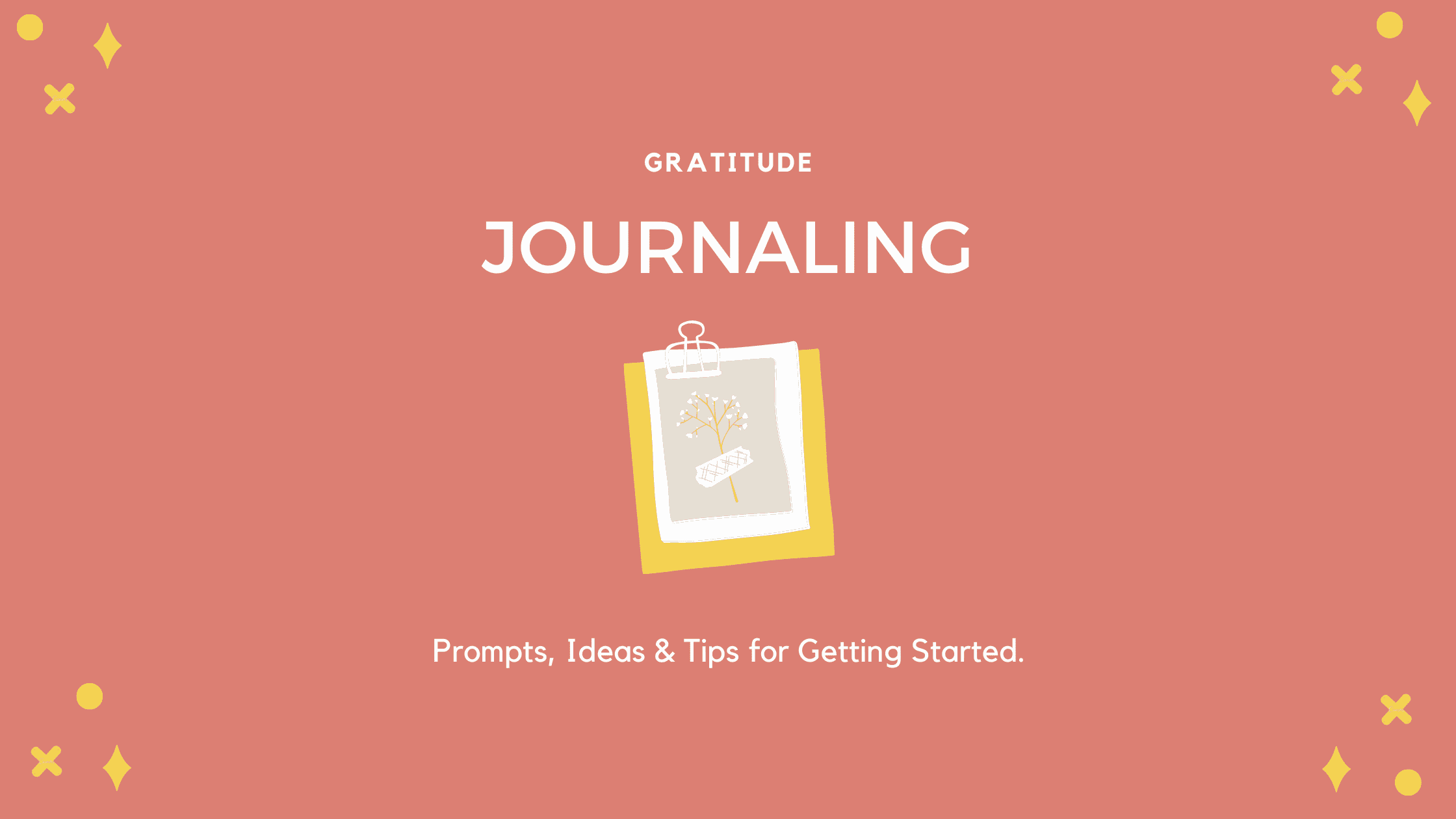 Have you ever felt thankful for something? That feeling is gratitude. Being grateful has a lot of focus in the field of positive psychology. Expressing gratitude is not necessarily reserved for specific moments or occasions like achieving something at school or work. It can be done for a recurring event, just like your daily meal. A Gratitude journal app provides prompts that are simply the questions you can ask yourself to look into the good things that happened.
We show gratitude when everything goes well. But when something goes wrong way or problems start piling up, then we do not feel that grateful. It is essential to see the good things in our life, even if they are small. When you appreciate the good over the bad, you begin to develop positive feelings and start to suppress negativity.
2020 has been a challenging year for the whole world. The world as a whole has been struck by the COVID-19 pandemic and is still struggling to cope with it. COVID-19 has changed all of our lives a lot, in ways that we never could have even imagined. With everything going on, we could try and appreciate the positive that may have come out of this pandemic for us.
Why is gratitude important?
We tend to lament our problems, imperfections, and negatives more than being grateful for what we have. We wake up with the morning news and live with social media and conversations. Most of them overwhelm us with negativity. Therefore, we have to put in additional effort to find the positives in our life.

Research in positive psychology reveals the strong association between gratitude and happiness. Also, studies showed that people who have a habit of being thankful are happier than those who do not. People who practice gratitude by spending their time to reflect on things or events they are grateful for would experience mental and physical health benefits. For example, they experience positive emotions, enjoy experiences, stronger relationships, better sleep, overcome negativity, and ultimately, improved health.
When you track your gratitude, you will start realizing the worthiness of good things. By being grateful, you will follow your happiness. When you find your happiness, you will see the potential of a positive state of mind. With a positive state of mind, your life will change for the better. This is a cycle to keep you energetic.
What to expect from being grateful?
Here are a few important outcomes of showing gratitude. There are many, but this article concisely puts them under these headings.

Increased positivity
By looking at good things in your life, you become more positive, naturally. When you realize and appreciate good things, you wipe out the emotions from the negativity. The positive vibes sustain subconsciously. Consequently, you would be happy and stay positive.
Increased happiness
You are acknowledging the virtuousness by showing gratitude. You perceive positive emotions, savor good experiences and surprises. Recalling them would help you in making strong relationships. You will turn out to be optimistic and happy.
Improved self-esteem
Being grateful for good things has been proven to make you less resentful towards others. You learn more about yourself and will not make social comparisons. You will become more self-aware and trust yourself more. As a result, you will trust others on a higher level.
Reduced stress
Perception of satisfaction and happiness naturally counteract the stresses. When you recall the pleasant memories, you retain them above all negatives and will feel happy. Hence, you will have less stress.
Better sleep
The gratitude journal update is mostly done at night, before leaving to bed. A few minutes of recalling the positive happenings of your day will make your mind free of worries. You will have improved sleep with your clear mind. The clarity in mind will help you wake up fresh. You will be able to focus on what really matters.
How to be grateful?
However, the feelings and expressions of gratitude differ from person to person. The best way to reap the benefits of gratitude is to notice new things you are grateful for every day. These are some ways to nurture gratitude. Positive psychology attempts to develop new methods by which one can dependably augment gratefulness level.
Thank someone mentally. Think of someone who did something good for you, and thank the person in your mind.
Write a thank-you note. Write a thank-you note to the other person. Your writing is to express your appreciation for having that person in your life. You will be happier and cherish your relationship. Make it a habit to send gratitude notes regularly. You can post it, but if you could deliver in person, that would be more valuable for your relationship. Begin with something like, "I really appreciated when you spent your time to teach me…"
Meditate. Meditation is always helpful. Since mindfulness meditation focuses on the present moment without judgment, you can do it and focus on things you are grateful for. Feel the happiness of being gifted with the warmth of the sun or the chirping of the birds, for instance. Prayers are another method of cultivating gratitude.
Practice gratitude rituals. People to pray or say grace before a meal, for instance. It's a simple yet useful practice that helps us notice and appreciate the blessing of a delicious meal on the table. Pausing in gratitude before having a meal doesn't have to be religious.
Maintain a gratitude journal. Learn to write down the gifts you receive. Maintaining a diary entry on a daily basis is easy to do. Keeping a gratitude journal can help relieve depressive symptoms.
What is a gratitude journal app?
A gratitude journal could be described as a personal diary of things for which one is thankful. Gratitude journaling is the practice of regularly recalling, reflecting, and recording gratitude on things or persons you are grateful for. It lets you consciously thank for good things and the people around you. Rather than a superficial momentary response of thankfulness, conscious recalling benefits you to have profound effects on your general well-being and relationships. It is used to rewire your brain to focus more on positive things in your lives and to build flexibility against negative things or situations.
Since the reason to maintain a gratitude journal is to recognize and remember good things, events, persons, or experiences in your life and the emotions associated with them, there is no hard and fast rule on how to maintain a gratitude journal. But, you should know the basics so that you can achieve more from a gratitude journal. It doesn't matter how you do it, as long as you focus on the basics.  This article serves the purpose of a guide to introduce you to the gratitude journal and gratitude journal prompts.
The event, experience, or person one should be grateful for can vary from simple to complex and differ from person to person. Below is just a simple list of things to show your gratitude. After reading this, you might think of a list of yours. On further reading of this article, you can go through a sample list of gratitude journal prompts, which elicit gratitude.
List of things to be grateful for
Good health – Good physical and mental health. Significantly, with the COVID-19 in the background, you should appreciate that your health is far better. Your good health is what makes you able to enjoy everything around you.
Parents – They may be old, but they are the reason for you today. Recall their sacrifices for you. Be thankful for them.
Partners – A romantic partner who could walk with you. Think about how your partner was helpful in your daily life. Maybe making a good morning's tea or dropping you off for work.
Good friends – The quality of the number of friends who stand behind you matters the most. Friends are more than just people. They tend to show their support, care towards you.
Family – The incredible bond you have. Family is the reason for your successes, achievements, and they support you when you are down.
Weekends – You might ask, 'why you should be thankful for weekends?' But think – without weekends, you would always be working.
Shelter – Despite where you live, in a mansion or a shed, having a place to call home is what you should be thankful for. There are many without this privilege.
Nature – Sunshine, sunrise, sunset, mountains, forests, cold breeze, soothing sound from birds are a few you can think of.
Cars – Have you ever thought of what if you don't have them?
Love – Without love, the world would have been different – not only for humans but even animals. Can you have pets? Even plants grow well when they dwell in a place with love.
Pain/sadness – This shows you what happiness is. Have you ever thought, 'what if we never knew the pain from thorns poking our foot?' – What would have made mandated the shoes?
What is a Journal, Planner, Diary, and Notebook?
These are familiar terms, but they have their differences from the journal. The main difference between a journal and other similar items is the focus of the action:
A planner is to focus on what you need to do.
A diary is to focus on happenings in your day.
Notebooks are for taking to help you note essential points.
Gratitude journaling emphasizes what you are grateful for.
Each item has a specified purpose, but they are not identical.
Organizing with a planner may parenthetically give you things to look forward to and be grateful for. But chances are there that you might not be so thankful for some events from your planner.
Perhaps you will write both positive and negative events from your day in a diary. Hence, the focus is exclusively not on good things only in your life.
A notebook generally carries notes and reminders, not just lists of good things in your life.
The gratitude journal is distinctive in this aspect. It is the only item solely dedicated to recognizing and valuing the positive things in your life.
Writing down the negative things that occurred or the challenges you encountered during your day is not wrong. Unless you are grateful for them, do not write it in your gratitude journal. Reserve your gratitude journal only for thankful thoughts, which will help you reap the benefits of being grateful.
How to use a gratitude journal?
Gratitude should be practiced with regularity, which means that we need to plan to absorb it into our busy life. Fix a time to write. This becomes easiest when we do them regularly at the same time of day. It is best to write in your gratitude journal every night just before going to bed. If some other time fits in your schedule, that's perfect too. But, updating a journal three days a week poses a more significant impact than daily gratitude updates. On the other hand, feel free to update the journal anytime. At times you might think that it is deemed necessary to do so.
You can pick your duration for your daily gratitude journal. But, it is worth not exceeding 15 minutes a day. This will keep you not bored or overwhelmed with the journal entries.
If it were older days, I would advise you to leave your journal next to your bed with a pen so that you will not forget them nightly before going to sleep. But with today's technology, we always have our phones on us. With all of the apps we download, CareClinic is an app to maintain your gratitude journal.
Fix a minimum of five, maximum of ten slots to list. You can write as many as you could. But, it would be beneficial if you could prioritize and list them in the journal. Use the gratitude journal prompts as a guide or starter. Relax and sit down to list good things that happened to you and what you are grateful for.
This writing exercise helps you develop a greater appreciation for the good in your life. Said that a gratitude journal is a tool that lets you routinely express gratitude. In turn, you enjoy better health and greater happiness.
Tips to follow to maintain a concise gratitude journal
To improve the quality and the outcome, consider the following tips when you write the journal.
Be precise – When you write, be faithful and recall your feelings when such good happened to you. For example, write, "My husband gave me a nice head massage today when I had this bad backache. It was very soothing, and I love my husband." instead of "I am grateful to my husband."
Elaborate – Do not superficially write about the event or person. Elaborate in detail about the event, experience or person. Focus on people rather than things to whom you are grateful. When you feel low, you can go through your previous entries to recharge your mood. The details you gave in-depth would bring the most powerful positive vibe to you.
Imagine without them – Imagine your life without certain things or people. What would it have been if they are not there? It would help if you showed gratitude for all the adverse outcomes you have avoided, escaped, or prevented. They would have brought you some new experience or taught you a new lesson. Think about the link between the shoes and the thorns and stones.
Treat as a gift  – Look at good things as gifts so that you will not take them for granted.
Relish surprises – Always record events that took place unexpectedly. Gratitude prompted by surprises is stronger.
Write regularly – Update your journal regularly. Do feed your thoughts in a specific interval. It is recommended to stay between 1-3 times a week. It helps to keep the effects of feeling gratitude. Continuous positive feeds will make us numb.
Standard gratitude journal template
You can find various types of printable templates for gratitude journals. Some contain simple spaces a day to let you write anything you wish. Some templates offer you distinctly divided spaces to record. The divisions are categorized as your lesson from your challenges, grateful people, grateful moments, and an idea from today for further exploration, etc., separately. Some offer gratitude journal prompts to elicit gratitude. The mobile apps have designs similar to print versions. But they offer more flexibility to let you create your tabs to classify a day's gratitude journal entries into.
Whatever the design is, they serve the same purpose. You have your preference to choose from. When you begin, you might feel comfortable having an outline of what to write. Later, you would subconsciously improve your ability to write entries under distinct topics in a simple journal.
Gratitude Journal Prompts
Here are a few gratitude journal prompts. They could help you elicit positivity out of your daily life events. Gratitude journal prompts are useful as a guide, mostly when you begin. Subsequently, with time, you would develop the ability to update your journals without going through these prompts.
You could read through these gratitude journals prompts. Also, you can develop your prompts too. You can go through these questions.
Something that you are grateful to have today?
An accomplishment you're proud of?
Thing or person that makes you feel safe
Something about your job?
A friend that you're grateful for.
A teacher that you're grateful for.
A family member that you're grateful for.
Service or organization are you grateful for?
Mistake or failure are you grateful for?
Make changes for a happier you!
In the fast-paced, busy lifestyle, we spend too much time at work. We focus on our personal life a little. The stresses from the work are overwhelming. The result is stress, anxiety, and depression. Ultimately, personal health is at risk. Practicing gratitude and maintaining the gratitude journal will induce positivity and make you happy. Consequently, it will result in improving your health.
Check-in and diary features of the CareClinic app helps you maintain a gratitude journal. You can use the diary entry feature of the CareClinic app to maintain your journal. Keeping the gratitude journal prompts handy would make it easy to stat logging. Also, you can set a reminder to update the journal.  The app also offers a mood tracker. Apart from gratitude, you could record your mood when an event affects it. With continuous updates, you can see the improvements and positive outcomes in the app itself.
In conclusion, appreciate everything, anything. Find gratitude in your daily life. Practice mindfulness meditation. Maintain a gratitude journal. Devote some time with loved ones. Express yourself. You will realize being grateful for what you have is the key to happiness. And happiness is the wealth that no one could steal till you stay positive. Download the CareClinic app and start exploring the satisfaction of being grateful.