Sleep deprivation is a problem commonly associated with the modern lifestyle. In fact, according to the latest statistics, people sleep on average 6.8 hours per day, with one hour less in comparison to 1942 (America). People who work in shifts often suffer from sleep disorders. This condition is also seen in those diagnosed with obstructive sleep apnea, restless leg syndrome or obesity.
Keeping track of one's sleep can offer valuable information with regard to both quality and frequency. And we are lucky to live in the age of technology, where we have a wide range of devices available for tracking sleep and daytime activity.
The Oura Ring is one of the top sleep tracking gadgets, being easy to wear and gathering a lot of useful information on our sleeping patterns. And, yes, it is true that devices such as this one have taken the concept of biohacking to the next possible level.
Overview of the Oura Ring
The Oura Ring is a wearable sleep tracking device, which can be used to track stages of sleep and other useful health data. It is presented in the form of a ring, hence the name. The device is the first of its kind, with impressive design, integrated modern generation hardware, advanced sensors and extended battery life.

The device was invented by researchers from Finland, being appreciated for its technical innovation. It is based on the latest sensor technology available and its unique design makes it a product worth having. You might consider this device as a small size wellness computer. As you will see for yourself, the Oura Ring can monitor deep sleep and other sleep phases. It is meant to help you improve your sleep hygiene and overall health.
A design meant to impress
From the first glance, you will be positively impressed with the design of the Oura Ring. Made from zirconia, it is resistant to scratches and waterproof. You can wear it anywhere without fearing that it will become damaged as a result.

You can choose your favorite color, opting between stealth black, mirror black and arctic white. The sleep-tracking device is available in a wide range of sizes, so that it can be worn by anyone. It is clear that it is meant to be worn on the finger, and you will definitely fall in love with how it looks on your finger.
How does the Oura Ring Work?
In order to find out the answer to the question – how does Oura ring work? – you have to keep in mind that this is a unique device. There is no other sleep-tracking device currently found on the market that uses a pulse oximeter. The device relies on this in order to measure the level of blood gases, gathering information from the finger arteries.
The engineers behind the development of the Oura Ring have experience in designing heart rate monitors, so they are well aware of the importance of presenting a product that can gather accurate information. The device functions on a precise algorithm that can identify accurate sleep stages and other health-related data.
The device also comes with a built-in accelerometer, which serves the purpose of identifying our bodily reactions throughout the day. For example, it can detect your heart rate, as well as track your breathing, temperature and movement. For example, it will take into account you working out, as this is a different type of activity in comparison to sleep.
You may wonder: is it accurate? The answer is yes. In sleep clinics, you will often see EEG being used for sleep detection. This small device, on the other hand, gathers data from the pulse oximeter and the accelerometer. It can identify each sleep stage, making the difference between REM sleep, light sleep and deep sleep.
Integrated app for more effective use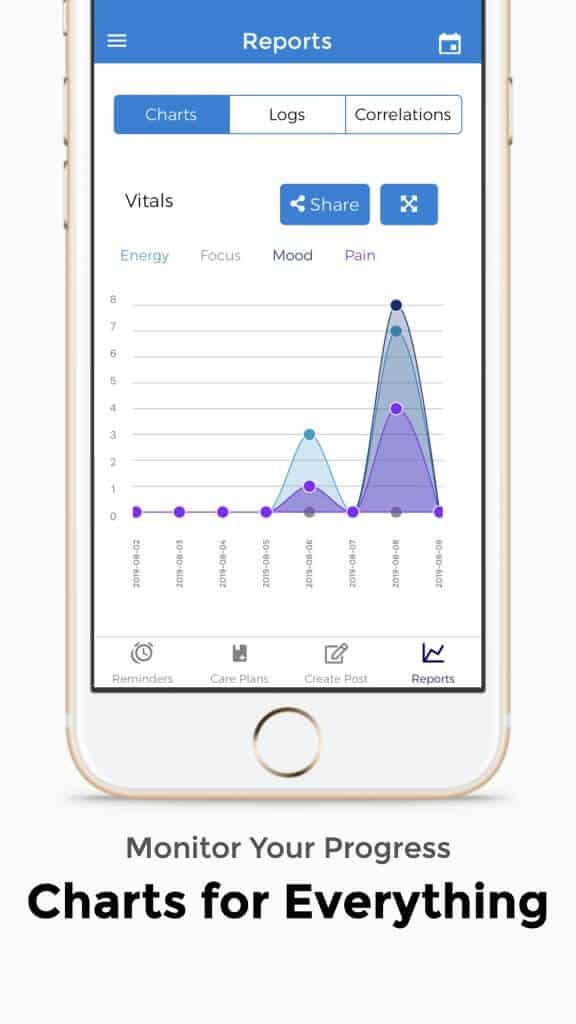 The Oura Ring can communicate with your smartphone through Bluetooth but it is essential to remember that you do not need to be connected all the time. You can wear the ring as such and it will keep on gathering data. It is also worth mentioning that the device has a battery that can last for up to seven days. As for the charger, this is actually represented by the ring box.
The health and sleep data gathered by the device can be found in the integrated app, which is both available on iOS and Android. The app contains all the information regarding sleep and activity tracking, and it can even offer recommendations based on your behavior. The main idea is for you to improve both your physical and mental health, especially with regard to sleep. Moreover, the application can draw and send information to other apps, such as the CareClinic health app.
All the data will be transformed into a readiness score, which is actually a percentage that can be used to make lifestyle changes and determine how qualitative your sleep hygiene actually is. You can trust the Oura app to improve the overall sleep quality, waking up well-rested in the morning. It might also be easier to change your daily activities so that you have enough time to rest and feel refreshed.
Frequently asked questions about the Oura Ring
If you are looking to find out more information on the Oura Ring, you might want to check out the reviews made on Reddit for this device. Also, you can check out this FAQ section.
On which finger can be Oura Ring be worn?
You can wear the Oura Ring on any finger you might like but make sure that it is the right size so that you feel comfortable when wearing it. As previously mentioned, the ring is available in different sizes, so this should not be an issue.
How is the Oura Ring different from the Motiv Ring?
A clear difference between Motiv and Oura is represented by the palette of available colors. The Oura Ring has 8 available sizes, while the Motiv Ring comes in 7. The first is available in two different designs, as opposed to the second which comes in one single design.
The new Oura Ring comes with a high-tech battery, which can last for up to seven days, outweighing the Motiv Ring with a battery of up to three days. Both, however, recharge quickly, in approximately one hour. There is even a charge alert option with the Oura Ring.
What is the cost of the Oura Ring?
Depending on the version, you can expect to pay somewhere between $300 and $1000.
Is the Oura Ring capable of tracking the heart rate while exercising?
The answer is no. The device is meant to identify the resting heart rate while you are sleeping or resting. It cannot track the heart rate while you exercise or engage in other activities.
Can the Oura Ring measure body temperature?
The device only measures the temperature while you are sleeping or resting. You will not be presented with actual values but rather shown changes regarding your body temperature, in accordance to the set baseline. This data can be presented over a certain period of time, ranging from days to months.
Why should you consider sleep tracking?
The modern human is stressed beyond measure, sleep can help the mind calm down. We work all the time and say no to relaxation, we forego sleep in favor of getting more work done and forget about the importance of rest. All of these are unhealthy habits, which favor health issue, such as sleep deprivation, insomnia and other sleep disorders.
In order to be able to improve your sleep hygiene, you need to track your current sleep patterns. And a device such as the Oura Ring can help with this intent. When it comes to the benefits of tracking sleep, one of the major ones to consider regards our inability to say yes to sleep and rest in general. A device can show you what you are doing wrong and even offer suggestions on how to improve both sleep quality and frequency.
A sleep tracking device can show you how many hours you have slept. It can record naps and other sleep-related information, such as the stage of sleep. All of the gathered data can offer a clear perspective of how well and how much you are sleeping. Going from there, you can change your habits and improve your health as a result.
It is clear that wearing a ring on your finger beats going to a sleep clinic and being subjected to a complicated procedure, just to be revealed with the same information. Moreover, by tracking your sleep, you might easily discover things that trigger your insomnia, such as prolonged screen time, eating heavy meals or drinking alcohol before going to bed.
Tracking your sleep is a simple process, as the device will do all the heavy work. In fact, all you have to do is sleep, while your health and sleep data are collected. This is a form of active monitoring, which will allow you to stay in control of your sleep habits and make any necessary changes accordingly.
Sleep is necessary to stay healthy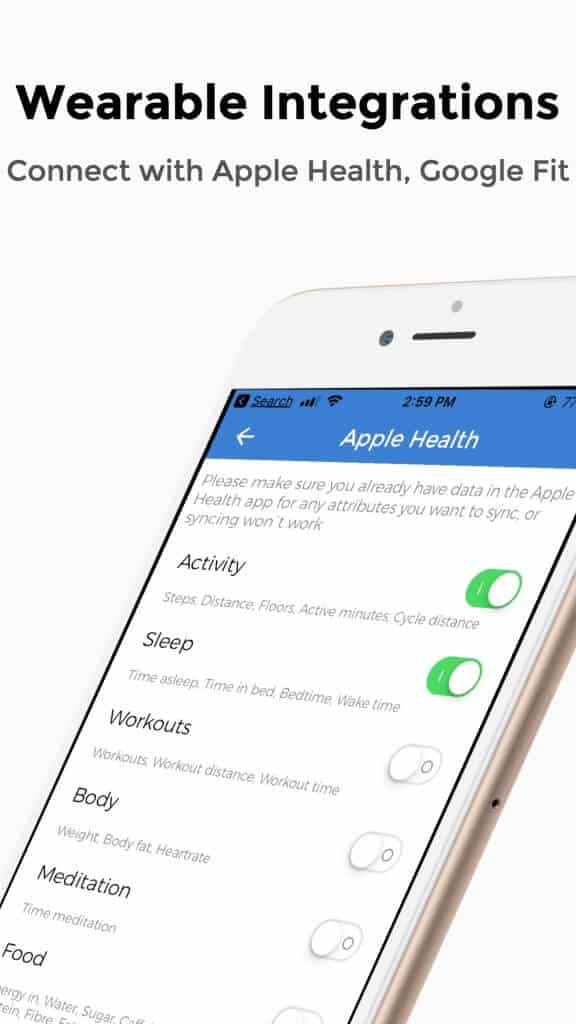 People who sleep only a few hours per night have a higher risk of developing chronic conditions, such as heart disease, obesity, and even stroke. On the other hand, by sleeping for at least 7-8 hours every night, you will keep such risks down to a minimum.
Adequate sleep hygiene can help you improve cognitive performance, with a lower risk of brain fog and concentration difficulties. When you are well-rested, you are less irritable and more communicative. You will also reduce the risk of burnout and fatigue, which might cause you to eat more than necessary and, thus, become overweight.
It is also a known fact that sleep deprivation can weaken the immune system, making one prone to infections of various sorts. Chronic sleep deprivation is associated with a higher risk of driving and work-related accidents, being considered a public safety hazard.
When you fail to get enough hours of sleep, your sex drive might be affected as well. This is because your energy levels are low, which will cause you to be anything but interested in sex. In men who suffer from sleep apnea, the levels of testosterone hormones are low, which will affect the overall sex drive even more.
It is important to consider this as part of your overall wellness strategy, which should include physical activity, eating nutritional food and remember to taking your vitamins and other pills on time.
Modern research has also found a connection between sleep deprivation and depression. People who suffer from insomnia are at high risk of developing such mental health problems. The same risk is present in case of anxiety, and in people who sleep less than six hours every night. (R)


Latest posts by Alexandra V.
(see all)