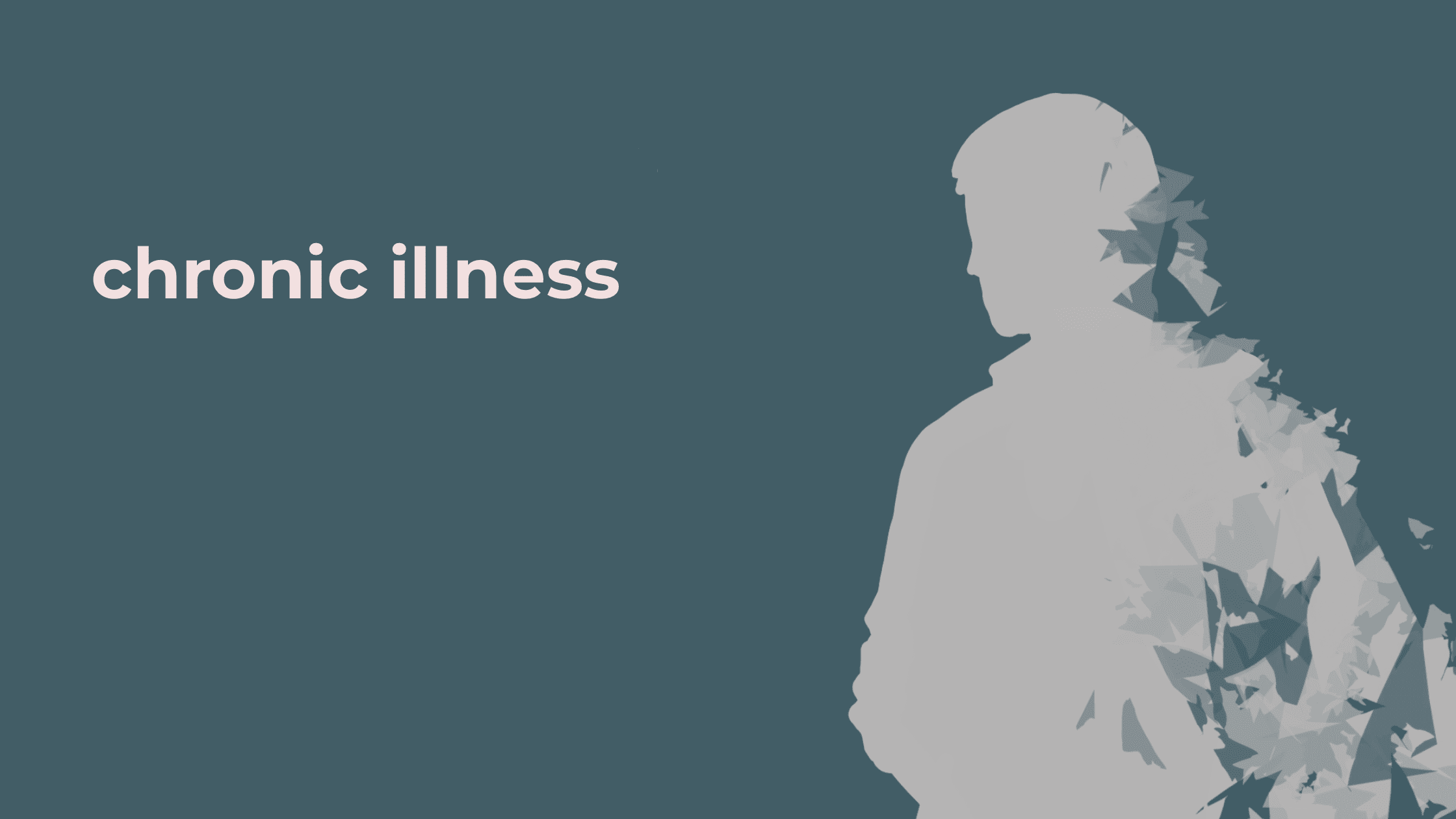 On July 16 at the "How to Thrive With Chronic Illness and Limited Energy" conference featured guest speaker Dr. Suleiman Furmli, the Chief Medical Officer of CareClinic. Chronic illnesses take a huge mental and physical toll on the 12.9% of Canadians who report two or more chronic diseases and 3.9% report 3+ chronic diseases. In his presentation, Dr. Furmli highlighted the advantages of using health trackers, like CareClinic, to manage chronic illness. With the help of health trackers like CareClinic, it's possible to adopt effective chronic disease management practices and share this information with your doctors. 
About Dr. Furmli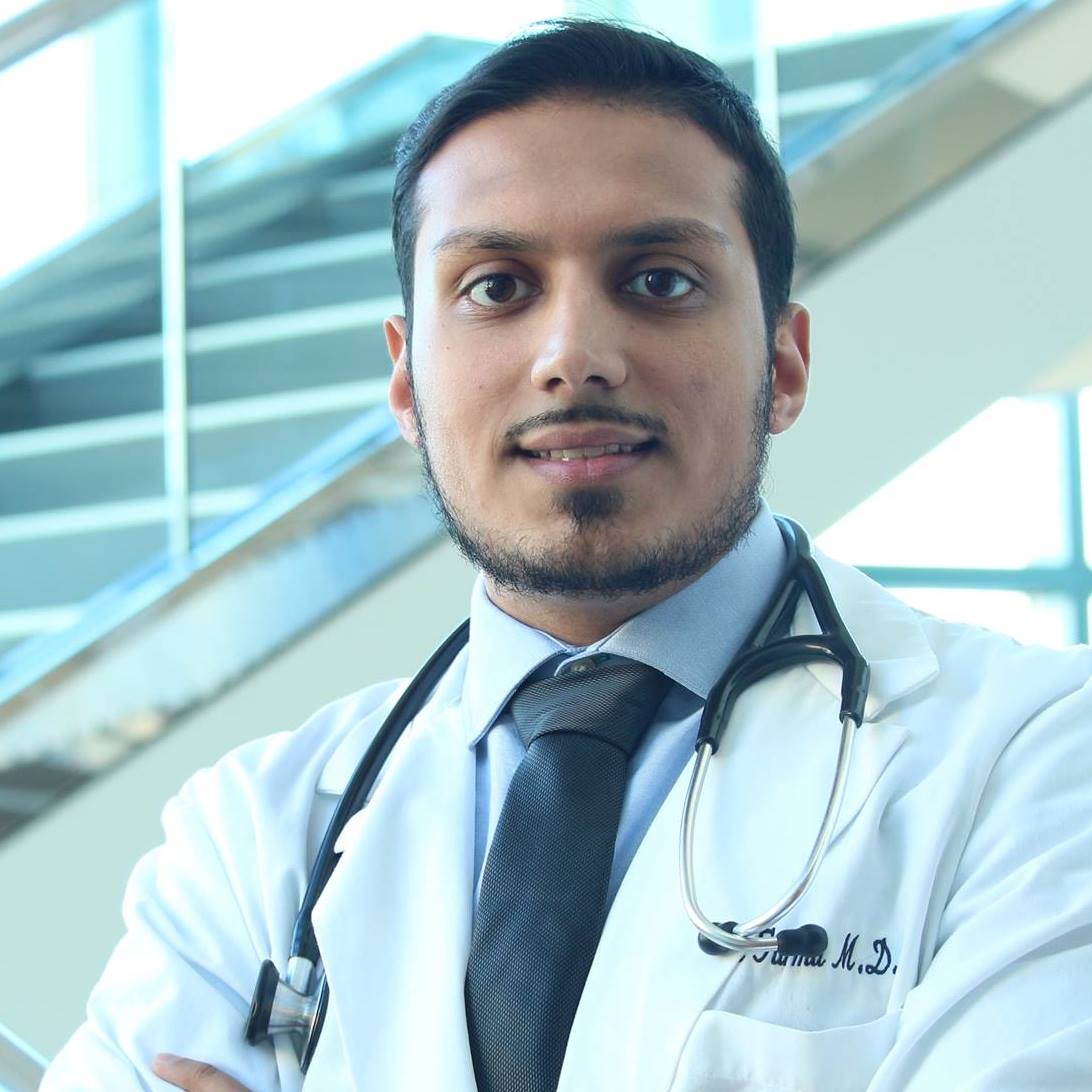 Dr. Furmli works as a family physician and a palliative care physician. 
"What got me really interested in looking at chronic disease and using technology is the sheer amount of different things, tests, appointments, medications, and all the different facets of health that go into tackling chronic diseases."

Dr. Furmli enjoys using his clinical experience to support patients with chronic illnesses in managing their complex treatment plans. He is passionate about exploring how technology can empower patients and their health care providers. In his presentation, he raises many excellent points about the benefits of leveraging technology to make tracking your health easier and more effective.
Why manage chronic illness?
There are many benefits to tracking your health. Chronic illnesses are long-term medical conditions that often progress gradually over time in severity and scope. Many face obstacles in coping with their condition. Traditional healthcare systems often do not provide substantial health management, psychological support, and information. Thus, patients dealing with chronic illness are often not given the best support in our healthcare system, which is primarily designed for treating acute illnesses.
Therefore, in order to have the best quality of life, it is important to stay informed about your illness, which can be done by tracking your health.

Tracking health helps you understand your symptoms, conditions, and problems better
Tracking pain triggers, the time your pain is most frequent or intense, where the pain is on your body, and other information about your chronic illness is very useful. Keeping a health diary allows you and your health care provider to better understand your illness and condition. Tracking your health is extremely useful for effective chronic disease management. As a result, you can ensure that your treatment plan addresses every detail and leads to the best outcomes.
Motivational and behavioural changes
Seeing where you are with your health is very empowering and motivational. Tracking your health allows you to start setting clear goals to better your health. Without tracking your health, it's more difficult to clearly see where you are right now. It is also challenging to assess and set realistic health goals to reach for. For example, for weight management tracking, tracking your weight will allow you to see how far you are from the weight goals you have set with your health care provider. Having an effective way to quantify your progress can be very motivating to foster positive behavior changes to reach your goals.
Empowering yourself and your health provider
Your health shouldn't just be in the hands of your doctor. Tracking your health means taking the lead on your health. It will help you foster a stronger relationship with your health care provider so that you both can work together to achieve your health goals. 
Most importantly, if you are playing an active role in your health, you are more likely to follow through on your care plans. Tracking your health also increases your adherence to taking medications of appointments if you are playing a role in managing them. 
Furthermore, tracking your health is the best way to educate yourself about your illness or condition. Dr. Furmli explained how this is especially beneficial for diabetes patients. By having this hands-on learning experience of tracking your health, blood sugar testing, and lifestyle changes become a lot easier to manage.
Moreover, tracking one's chronic illness allows one to stay informed about their health. Patients can learn about what works best for them in terms of management and coping strategies. In this way, they will be able to identify the most effective treatment options for them and subsequently adopt sustainable lifestyle changes.
All of these advantages combined mean better health outcomes for you. Better health outcomes mean that you can achieve your health goals and be at your strongest to achieve other personal goals.
Leveraging Technology
"CareClinic helps bring [the advantages of tracking your health] to the forefront and make it easier for patients to track their health."
Dr. Furmli answers a common question many patients have when tracking their health: why use an app like CareClinic rather than a written diary?
Here are a few advantages of using an app which Dr. Furmli highlights in his presentation:
Accessible:

Having a way to track your health on you at all times via your phone is very useful. Rather than having to grab a notebook and pen, your device allows you to easily access and update your data whenever and wherever. 

Measuring multiple metrics

: Many patients, especially those with chronic illnesses, have to keep track of many different metrics. It can be hard to organize these by yourself, but using an app like CareClinic does all of this for you.

Automation

: You can connect smart devices using bluetooth to your CareClinic app. Pushing information onto your app becomes easier than ever with smart devices. One application of this is a smart scale, so that when you weigh yourself in the morning your weight is automatically organized into your CareClinic app. This makes it easy to track your weight loss of gain over a period of time.

Increases adherence:

Having reminders to take your medications means lowering the costs of possible complications. Loved ones who may have more experience with technology can also check in on their loved ones remotely.

Ease of communications:

You can easily share your  information with your healthcare provider and caregivers with an app like CareClinic. Especially for remote family members, this is a great option to stay connected and ensure that your loved ones are doing well. This allows for collaboration between you, your health care providers, and families. Thus, such collaborative technologies help to reduce patients' feelings of being alone in their journey. Furthermore, this approach to healthcare can be extremely effective in reducing depression and feelings of loneliness that are often associated with managing a chronic illness.

Symptom tracker and pill reminder for chronic disease management
CareClinic is a comprehensive tool for adequate medication management. It allows you to bring together your medical information, health data, and ongoing treatments. Therefore, you can remain informed about all aspects of your health.
CareClinic can be used as a pill lid tracker, alleviating the stress and task of manually timing your medication intakes. Furthermore, it highlights potential drug interactions and offers a health journal to document different aspects based on your personal diagnoses.
The application is available for free and can be used on various smartphones and even computers. It complies with the current privacy laws and safeguards your medication information. Moreover, the app seamlessly performs through a sleek and innovative user-friendly interface. Therefore, CareClinic can assist both patients and physicians in improving medication management and adherence to complex treatment plans.
The CareClinic health app allows you to log not only your medication but also useful health measurements. You can also record your weight, blood pressure, blood sugar, insulin and other values. Such information is important for those living with chronic conditions, such as hypertension, diabetes, cancer, depression, anxiety, multiple sclerosis, HIV, or Crohn's disease.
CareClinic, a free health app for chronic disease management
CareClinic's vision is for you and your care provider to be empowered by the data CareClinic gives you. Tracking your health is incredibly useful and provides more precision-based medical interventions.
CareClinic is a free online platform that enables users to actively respond to their chronic illnesses. It is an all-in-one healthcare management tool and allows users to track all aspects related to their wellness in one place. 
Our platform also assists in self-monitoring by using reminders, rendering useful reports, and keeping everyone in the loop. Therefore, we encourage you to try CareClinic out for yourself. The app is free to download on iOS and Android by clicking here.
CareClinic is a useful symptom tracker app for chronic disease management and health monitoring. Some of the most commonly tracked chronic conditions on CareClinic include:
diabetes

chronic fatigue syndrome and general fatigue

post-traumatic stress disorder (PTSD)

postural orthostatic tachycardia syndrome (POTS)

depression

epilepsy

anxiety

ADHD

fibromyalgia

irritable bowel syndrome (IBS)
Furthermore, the simple to use measurement input methods allow for patients to easily check-in with the app daily and share information with their caregivers. Their care-team is also able to communicate with patients through the app. Therefore, doctors can be notified and be kept up to date on their patients 24/7. This also allows users and their healthcare provider to create flexible and adaptive care plans.
If you are interested in watching the full virtual conference featuring Dr. Furmli, please click the link below. Thank you to the How to Thrive with Chronic Illness and Limited Energy Virtual Summit for having us!
https://www.facebook.com/1167886983/videos/10224115807820779/


Latest posts by Alexandra V.
(see all)