Before starting, it is important to understand what the word "chronic" means when talking about childhood chronic illnesses. In medicine, the word "chronic" refers to any health condition that lasts for a minimum of three months up to a lifetime (1). Above all, often severe enough to create issues in childhood activity and childhood chronic illness (4).
How Common are Childhood Chronic Illnesses?
Sadly, approximately ten to twenty million children and adolescents in the United States have some form of childhood chronic illness or disability (1). Imagine the entire world population! However, this number or the prevalence of childhood chronic illness has continued to rise over decades (2). Prevalence just means the number of people currently diagnosed with something.
Incidence, on the other hand, is the number of new cases. This difference should be distinguished to avoid any confusion.
Over the past century, many serious chronic illnesses in children have decreased. This is most likely because public health, over time, has made tremendous efforts to improve health concerns. This has been made easier with evolving technology. This increased effort has improved children's nutrition and sanitation and implemented childhood immunization programs (eliminating many diseases from a century ago).
Also, many relatively rare conditions, which had a high death rate (mortality rate) in the mid-twentieth century, have experienced great improvements in survival rates. For example, leukemia (a type of blood cancer) was rapidly deadly in 1960. However, today, the five-year survival exceeds ninety-five percent! (8)

Nevertheless, the total rates of chronic illnesses in children and youth have continued to rise steadily over the past fifty years. (8)
Why are the Chronic Illnesses Numbers Increasing?
There have been some explanations that can potentially explain this growth in numbers. However, these reasons are difficult to prove the causes, and scientists suspect to explain the increases.
Genes
Some of the evidence shows that perhaps it can be from genetic drift. This genetic drift makes some children have more genetic susceptibility. This will typically interact with environmental triggers or exposures to cause these conditions. Several in utero and postnatal exposures could also explain some growth, although research on potential toxins has been very limited (8).

Social Environment
Changes in children's social environments can also be correlated to the increasing numbers. The social environment is explained by the changing patterns of how children spend their time. There has been a shift in variation in adult supervision of young children, along with changes in children's diets, level of physical activity, and media exposure (such as television, mobile technology, and connectedness via social media).
For instance, the growing public awareness of these conditions coupled with advances in screening in health care and school settings may identify mildly affected children who may have gone undiagnosed. This can also account for some of the rapid increase in overall prevalence (8).
Sociodemographic Factors
Recent data have shown that children living at or below the federal poverty level have a one-third increased risk of chronic health care needs. Other studies document the correlation between poverty and special health care needs and the association of poverty with asthma, overweight status, and mental health conditions. Other factors are insurance coverage, racial and ethnic disparities, and language barriers (8).
Most Common Childhood Chronic Illnesses
Chronic illnesses in children are divided into two categories: impairments and disease.
Impairments
This category implies that there is an 'impairment". In other words, chronic illness affects some parts of the body. This can be:
Musculoskeletal defects (7)
Deafness/ Hearing loss (7)
Blindness/ Vision loss (7)
Speech Defects (7)
Cerebral Palsy (7)
Diseases
This category describes chronic conditions that children are living with. This list can be long but is necessary for the sole purpose of learning.
Diabetes (7)
Sickle Cell Anemia (7)
Asthma** (7)
Respiratory allergies (7)
Eczema and skin allergies (7)
Epilepsy and seizures (7)
Arthritis (7)
Heart Disease (7)
Frequent or repeated ear infections (7)
Frequent diarrhea or bowel trouble (7)
Digestive allergies (7)
Frequent or severe headaches (7)
Dyslexia (2)
ADHD (Attention-Deficit-Hyperactivity-Disorder) (2)
Obesity/ Overweight (8)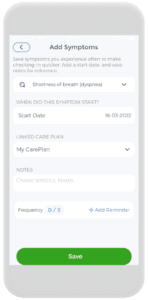 Let's take asthma as an example…
Approximately fifty percent of children with asthma have symptoms before the age of three. Their typical history will describe recurrent episodes of wheezing and/or a cough caused by a viral upper respiratory infection (URI), physical activity, or weather changes (usually cold, dry air). Wheezing and coughing during exercises, laughing or crying, and episodes caused by the absence of infection suggest asthma (5).
Knowing these symptoms and recording them presents another challenge- on top of having a child living with a chronic illness. It can be very difficult to cope with chronic illnesses as they present a lot of burdens.
By using the CareClinic Platform, that challenge will be no longer. Using the symptom tracker function, asthma symptoms (as shown in the picture on the right as "shortness of breath/ dyspnea"). This can be presented to the healthcare team as the discussion will kick-start changing your life! Using the CareClinic platform for your symptom tracking and getting back on track with your healthcare needs.
Encouragement Chronic Illness Quotes
Sometimes, some encouragement chronic illness quotes are appropriate. Taking everything as a joke is inappropriate for obvious reasons. However, this serious topic deserves its little sunshine. So let's let it shine with some chronic illness humor. Chronic illness should be a daily reminder of the struggle, and it should be marked with positivity. Encouragement and chronic illness quotes can motivate you daily! Remember, you are not your illness, and use these quotes about chronic illnesses to inspire your warrior within!
Chronic Illness Quotes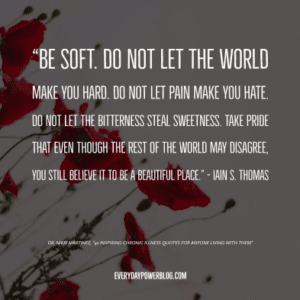 "Resting is not laziness; it's medicine!" – Glenn Schweitzer
"Never let the things you cannot do prevent you from doing the things you can." – Coach John Wooden
"When the unthinkable happens, the lighthouse is hope. Once we choose hope, thus everything is possible." – Christopher Reeve
"If opening your eyes, or getting out of bed, or holding a spoon, or combing your hair is the daunting Mount Everest you climb today, that is okay." – Carmen Ambrosio
"We are stronger in the places we have been broken." – Ernest Hemingway
"Sometimes you will be in control of your illness, and other times you'll sink into despair, and that's OK! Freak out, forgive yourself, and try again tomorrow." – Kelly Hemingway 
"I often say now I don't have any choice whether I have Parkinson's, but surrounding that non-choice is a million other choices that I can make." – Michael J. Fox
"You either get bitter, or you get better. It's that simple. You either take what has been dealt with you and make yourself a better person. Or you allow it to tear you down. The choice does not belong to fate, and it belongs to you." – Josh Shipp
How to Cope with Chronic Illness
This must be the million-dollar question. How to cope with chronic illness… This is your reminder that life is not easy. Period. And on top of it all, try dealing with a chronic illness. As a child or as an adult. It will make your life harder. However, coping with the chronic illness does not have to stop living altogether. Take full control! Let's explore options for coping with chronic illness (according to Harvard Medical School)…
Coping Mechanisms
Get an information prescription. The more knowledge about the chronic condition, the better understanding of what is happening and why. First, direct questions to your healthcare team. If you wish to do more in-depth research, ask them about trusted sources of medical information on the internet (6).
Make your doctor a partner in care. Take responsibility for your care, and do not leave everything to your doctor. One way to do this is to listen to your body and track its changes. For example, if you have hypertension, learn how to check blood pressure.  This kind of home monitoring allows for the monitoring of potentially harmful changes (6).
Build a team. Doctors do not have all the answers. Utilizing other specialists such as dieticians for nutrition etc (6).
Coordinate your care. In an ideal world, the individual specialists would talk with each other now and then about your medical care. In the real world, this does not usually happen. A primary care physician (PCP) can put the pieces together to make sure your treatments are good for you in their entirety (6).
Manage your medications. Knowing about the drugs you take — why you take them, how best to take them, and what problems to watch for — is as important as learning about your condition. Talking with your doctor, nurse, or pharmacist can put drug information into perspective (6).
Extra Coping Mechanisms
Make a healthy investment in yourself. Part of the treatment for almost any chronic condition involves lifestyle changes: stopping smoking, losing weight, exercising more, or shifting to healthier eating habits. The people who make such changes are more likely to successfully manage a chronic condition than those who don't (6).
Make it a family affair. The lifestyle changes you make to ease a chronic condition such as high cholesterol or heart disease are good for almost everyone. Instead of going it alone, invite family members or friends to join in (6).
Beware of depression. Dark, dreary moods plague a third or more people with chronic diseases. Read up on the signs of sadness. Let your doctor know if you think you're depressed or heading in that direction (6).
Reach out.  To get the real scoop, look for a support group in your area and talk with people who have been through what you are facing (6).
Plan for end-of-life decisions. If the diagnosis of a chronic condition, or life with one, has you thinking about death, channel those thoughts to the kind of care you want at the end of your life. For instance, spelling out whether you want the most aggressive care until the very end or whether you'd prefer hospice care and a do-not-resuscitate order can save you and your loved ones a lot of confusion and anguish later on (6).
How can Chronic Illnesses affect a Person Psychologically?
Added Burden of Illness
Children with chronic illnesses experience a substantial added burden of illness. This is usually from extended stays in the hospital, increased absences from school, increased payments from non-physician-related services/medications/supplies, etc. (7). 
Therefore, children's chronic illness will also burden their health-related quality of life as they may have some activity limitations, frequent pain or discomfort, abnormal growth and development, and more hospitalizations, outpatient visits, and medical treatments (2, 4).
Mental Health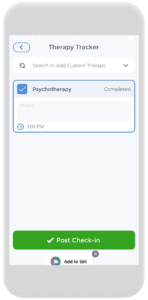 Children suffering from chronic illnesses are at higher risk of developing mental health problems. Therefore, it differs from the common "cold" because that cold will go away in one week. Therefore, chronic illnesses are more difficult to cope with because the disease is either permanent or incurable and may even worsen with time (9). Above all, hope seems futile when a child or teenager knows this information.
Children with long-term illnesses are often treated by a team of medical special­ists. This team often will include a child and adolescent psychiatrist. The psychiatrist "can help the child and family identify and overcome problems resulting from the burden of chronic medical illness. They can help families and their children understand the impact on the family of coping with multiple life changes. Imposed by the illness and develop emotionally healthy ways of living with the disease and its effects" (9).
The CareClinic Platform provides a therapy tracker to make life easier. It is important to keep track of the sessions, the emotions associated with each one, and the improvements. Utilize the one-stop-shop at CareClinic to keep you on track with your mental health. One of the many ways how to cope with chronic illness with CareClinic. Put your best foot forward this new year!
In addition, CareClinic has the feature to manage daily medication by adding reminders and check-ins; therefore, apart from that, one has other options to add dosage, route of administration, track the doses left and even reminder to refill the same. One can find the medication tracker in the check-in and customize it to suit themselves.
Suggestions to Cope Psychologically for Childhood Chronic Illness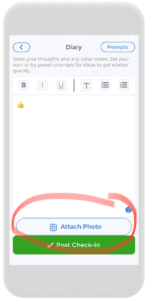 Understandably, living with chronic illnesses is a burden for the child and the family. Some suggestions on how to cope are listed below:
For instance, help your child to be in contact with others who have successfully adjusted to living with a chronic illness (9).
Similarly, in their periods of hospitalization and/or rest at home, children may develop skills in a hobby or a special talent such as art, model airplanes, or a foreign language (9).
Help your child learn as much about their illness as possible. Such activities are emotionally healthy and should be used (9).
Additionally, using the CareClinic platform and the Diary function to utilize some of these suggestions at home. It is important to write some emotions down. Thus, it can also attach photos (take a look below).
Childhood Chronic Illness Memes
Childhood Chronic Illness Humor
In addition, some chronic illness humor never hurt anybody. Laughter can be a form of medicine! Let's just use that as an excuse. Therefore, a break (for both the eyes and soul) is well deserved.
Let's begin! This one is for the Spice Girls lovers…

Or how about this user that was told to eat Kale to cure her chronic illness… If it was only that simple!

Chronic Illness Memes
Let's continue the fun with some chronic Illness memes…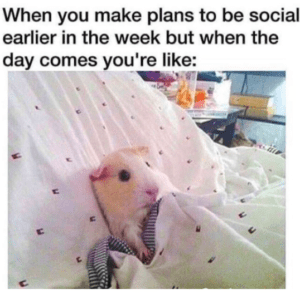 ( To be honest, same…)
Or fighting the urge to be perfect…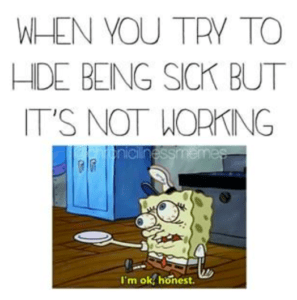 Chronic Illness Awareness
Chronic Disease Month
July is Chronic Disease Month. An entire month is dedicated to all of the fighters. An important message to spread about chronic illness awareness! Learn more from the Chronic Disease Coalition or Good Days.
Chronic Illness Awareness Months
January: National Blood Donor Month, National Birth Defects Prevention Month, National Glaucoma Awareness Month, and Thyroid Awareness.
February to December
Childhood Chronic Illness Recap
You are now an expert on childhood chronic illnesses. The coping mechanisms, what they are, why they exist, expert recommendations, how to enjoy life, mental effects, etc. Now, go crush your health goals! Download the CareClinic platform on your iOS or Android devices today.