Staying healthy with a quarantine fitness app
We are living in a time of crisis and uncertainty. Every single day, there are new reports highlighting the increasing number of COVID-19 cases. These cases are being reported locally, provincially and globally. Fortunately, with the direction of provincial and federal health authorities, as well as incredible front line worker efforts, stringent guidelines have been put into place to help curb the spread of infection. It is essential that citizens engage in social distancing and adapt to living in quarantine. A quarantine fitness app can help individuals maintain their health and stay active during this time. 
In It For the Long Haul
However, social distancing guidelines and the act of flattening the curve will not completely eliminate coronavirus within a few days. Responding to this pandemic is a delicate and difficult process that could take weeks, months and potentially years to resolve. Coronavirus isolation has unfortunately become a new norm.
It is inevitable that social distancing will have some negative impact on many of us. The recent extension of the emergency order until the end of June may place a heavy burden on our mental health. Therefore, it's important to adhere to some of the following tips in order to stay healthy during quarantine, both physically and mentally. 
First, some general COVID-19 advice from the WHO
Despite the lockdown procedures, we still need to be able to leave our homes in order to shop for essentials, we still need to go for walks to get some fresh air, exercise remains paramount, taking out the garbage, filling up gas, grabbing the occasional takeout from a drive-thru even! Hence it's important to take note of some general guidelines in order to keep yourself and those around you safe from COVID-19's spread.
Regular Hand-washing 
Why is regularly washing your hands so important? When leaving home, you may not know of the various viruses and germs on surfaces. For example, consider the buttons on the elevator, door handles, gasoline pump handles, shopping carts, the POS machine and so on.

All of these surfaces may potentially carry the virus, therefore thoroughly washing your hands for around 20~30 seconds is ideal to kill off any lingering germs.
Keep Your Distance 
Social distancing is important because you can protect yourself and others from getting the virus or spreading it by accident. There have been cases in which people have gotten the virus from being in close proximity of somebody who was infected.
The virus can be spread from one person to another from tiny droplets that are sprayed when someone: talks, sneezes and or coughs. If you were to stand too too close, merely breathing in these tiny droplets could be enough to get infected with COVID-19. (R)

Don't Touch Your Eyes, Nose & Mouth
Our hands are the primary ways we interact with the environment around us. Therefore it's very easy for us to touch multiple surfaces and potentially pick up the virus.
When our hands then go to our eyes and mouth the virus easily enters our bodies and can infect us.
If You Exhibit Potential Symptoms Seek Medical Attention 
If you think that you've contracted COVID-19 and or exhibit any of the following symptoms: fever, cough, difficulty breathing you should contact your healthcare providers. It's crucial to call in advance and notify health authorities of these symptoms.
This way healthcare providers can guide you to the proper facilities to visit. This will also protect yourself and those around you from catching the virus and other infections!
Mental health during quarantine
Firstly, what is mental health? Promoting and practicing awareness of mental health issues is one of the first steps to take towards achieving overall wellness. According to the World Health Organization (WHO), mental health is a "state of well-being in which an individual realizes his or her own abilities, can cope with the normal stresses of life, can work productively, and is able to make a contribution to his or her community."
Mental Health in the U.S
In the United States, the National Alliance on Mental Illness estimated that around "1 in 5 adults experience mental health problems each year." According to the National Institute of Mental Heart, around 11.2 million adults in the U.S report having a severe psychological condition.
Experiencing mental health disorders is becoming more common. Pressure from social constraints, economic outlooks, uncertainty, job security, education are all contributing factors. These factors compounded with COVID-19's extended lockdown can become detrimental to one's mental health.
So, how can we cope? There are a variety of methods to mitigate anxiety and stress associated with the prolonged coronavirus quarantine. 
Having a routine
There are many restrictions in place on large gatherings. Therefore, trips to local shopping malls, gyms and schools are being cancelled. The majority of the world's population are stuck at home.  This new normal is a drastic change and can be difficult to get used to. This isolating lifestyle can be difficult to adapt to due to the lack of constant human interaction that we are all very familiar with. 
During these times, it is important to stick to what we are used to or the schedules that we adhered to prior to the coronavirus quarantine. According to the World Health Organization, below are some of the ways that we can retain our daily schedules: 
Going to bed and waking up at the same times as before 

Keeping up with daily hygiene practices

Maintaining a healthy diet 

Regular exercise (you can use a quarantine fitness app to help maintain this habit)

Allocating time for work and rest 

Devoting time to personal hobbies and interests 
Limiting screen time during quarantine
It is important to maintain a healthy balance with regards to the amount of news content that you consume. Keeping up with news updates are important. However, it can become overwhelming if one spends all day tracking the number of cases and reactions of government leaders. It can also become upsetting if one is constantly bombarded with somber predictions of the virus sticking around for longer. In fact, this information overload may cause increased stress and anxiety. Therefore, moderating the amount of time that you spend watching the news is a healthy practice. 
Being Aware of Your Screen Time
Being aware of the amount of time that you spend staring at your screen every day. It may be tempting to spend a lot more time playing video games and scrolling through daily posts on social media. However, spending too much time online could conflict with daily tasks. Ensuring that you are spending a moderate amount of time online is important.
There are ways to do this simply through using checking on your phone to see the number of hours that you've spent on certain apps. A good way to supplement this is then recording this screen-time using the CareClinic App.
CareClinic's diary entry function allows users to become aware of what they are up to on a daily basis. Users are able to check in with the app and the app can send reminders to ensure that these few-second check-ins are completed. 
Maintaining social contact
Remaining socially active is still very important during the coronavirus quarantine. Keeping in contact with friends, family and loved ones are all integral to our lives. Even though we are all stuck at home, there are still many ways to continue seeing and maintaining contact with close friends and family. 
There are still precautions that are necessary to take when meeting up with friends and family. These precautions may become part of the 'new normal'. Such precautions include:
Wearing masks in certain settings, for example indoors

Not sharing food in a casual manner compared to before the pandemic

Having too many people in one place at any one time. Limiting the capacity at large gatherings like family celebrations, birthdays and anniversaries, may become necessary
Ways that we can continue to maintain social contact and stay connected:
Keeping up with friends and family through social media platforms 

Having virtual gatherings with larger groups of friends and family 

Meeting up in person while adhering to social distancing rules established in your area

Seeking alternative forms of gatherings (picnics, outdoor treks) as opposed to going to the mall or other crowded places
Safety precautions to take when socializing in-person
Being aware of the health statuses of those who you spend the majority of your time with is important. This is because if you or someone in your social group were to become sick, it will be easier to trace back these symptoms to a specific person who may have been coughing or feeling ill. 
Continue to abide by physically distancing rules and follow the advice of public health officials. Always remember to wash our hands, sanitize, and avoid touching your eyes and face. Furthermore, if anybody in a social gathering feels that they are exhibiting symptoms, they must practice self-isolation. Other members in the group should also monitor their own symptoms and get tested if they believe they have been exposed to the virus. 
Be active by using a quarantine fitness app
It is important to maintain mental health and wellness through physical activity. Our bodies need to move in order to stay healthy. Simply stepping outside for a walk can make a huge difference and can also help with maintaining a strong immune system. Staying active can help to reduce feelings of anxiety and stress. Use a quarantine fitness app to keep track of your daily physical activity. The following exercises can be incorporated into our daily routines:
Circuit workouts

Aerobic exercise

Breathing exercises 
Bike rides, jogs, yoga and meditation throughout the day are also very beneficial. Simple breathing exercises are quick and easy habits that one can implement into their daily schedule. These beneficial exercises do not only provide us with anxiety reduction, but they also provide our bodies with various cardiovascular benefits. Physical activity is a great way to regulate mood and is a highly recommended way in order to stay healthy. Therefore, using a quarantine fitness app may be extremely beneficial. 
CareClinic is a free mobile and web-based app that can be used to create physical activity plans and stick to one's fitness goals. This quarantine fitness app serves as a health and wellness app with a multitude of functions to keep track of physical activity. As showcased by the images below, logging our daily physical activity and viewing our progress becomes extremely easy with this platform.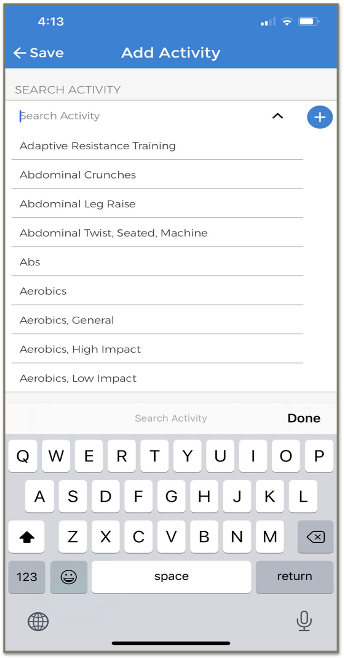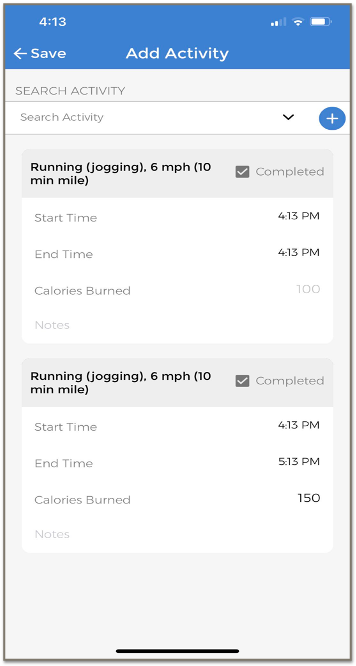 Importance of sleeping well
It is not a surprise that sleep and mental well-being are closely interlinked. Sleep deprivation can greatly affect your mental health. According to a recent report, prescriptions prescribed for antidepressants spiked by 21% between February and March 2020. This indicates higher levels of anxiety and depressed moods during the coronavirus quarantine.
Being stuck at home can result in abnormal sleep patterns. A shift in your sleep schedule can actually lead to sleep fragmentation and insomnia, as reported by sleep doctor Brandon Peters-Mathews, MD. 
Studies estimate that around 65% to 90% of adult patients with major depression suffer from sleep disorders. The majority of these adults have insomnia, which is difficulty falling or staying asleep. (R)
A Michigan health maintenance organization surveyed 1,000 adults between the ages of 21 and 30. They found that those with a history of insomnia are actually four times as likely to develop major depression three years after. Depressed patients who experience insomnia and other forms of sleep deprivation are more likely to feel suicidal compared to depressed patients with normal sleeping habits. 
Tips for improving sleep
It is important to improve sleeping habits in order to mitigate the risk of developing fragmented sleep and sleep disorders. Maintaining a daily schedule and engaging in sleep monitoring is very important. Adults are recommended to not spend more than seven to nine hours in bed. It is also recommended that phones, TV's and computers are turned off before sleeping.
The CareClinic app is not just a quarantine fitness app. It can also help ensure that one maintains a healthy sleep schedule. The app allows users to make daily diary entries regarding their sleep. Users will find it very helpful to record daily habits, feelings and moods using the app's simple interface. CareClinic also provides a mood tracker so users can update it daily.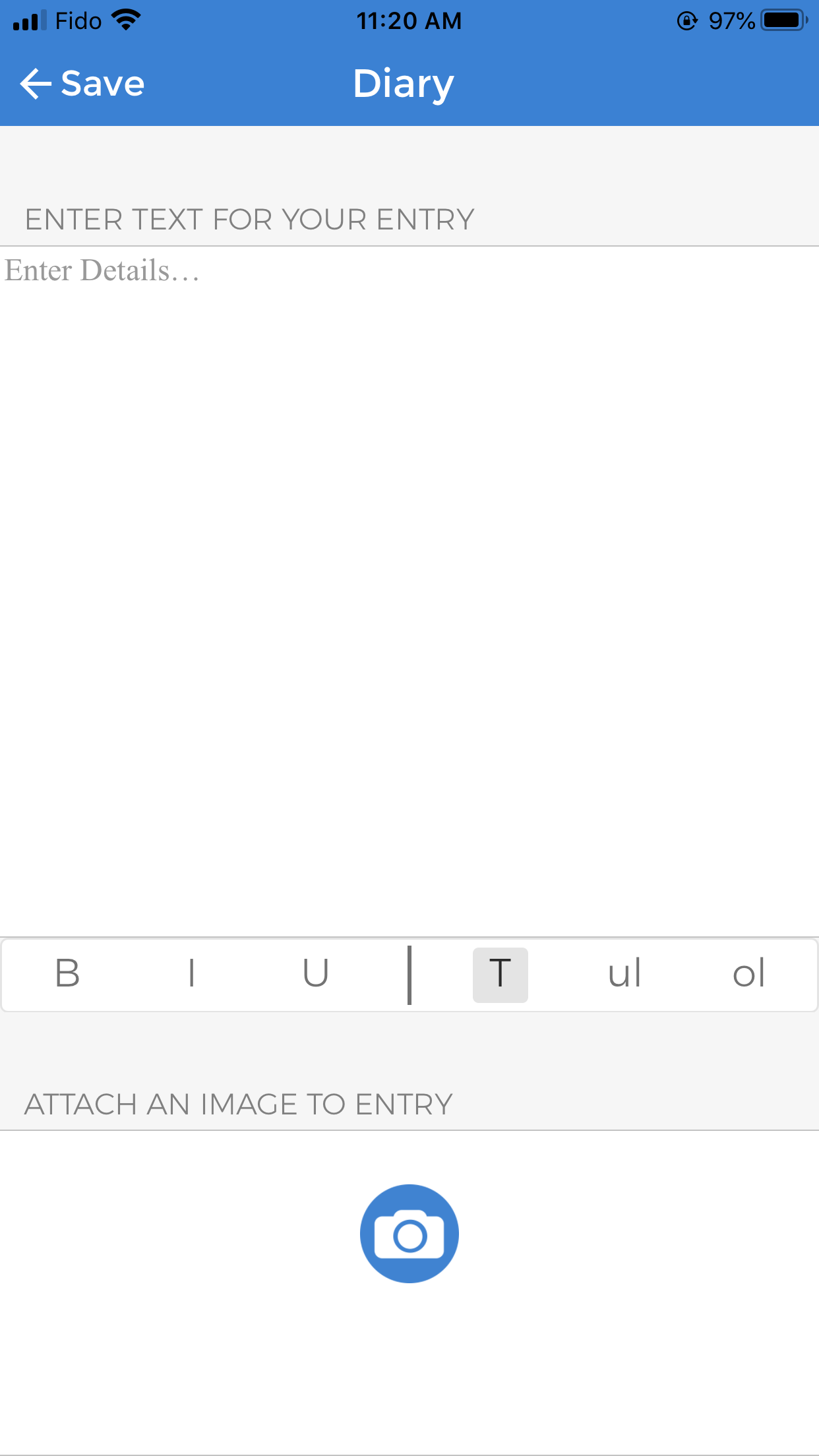 Maintaining a healthy diet
According to the latest updates by the Dietitians of Canada, it is important for us to support and strengthen our immune systems during the COVID-19 pandemic. This can be achieved through a healthy diet, which consists of vegetables, fruits and proteins. Having a healthy diet is as important as maintaining physical exercise. The website UnlockFood.ca provides guidance and video tips about preparing nutrient-rich meals. 
The Government of Canada has recommended a variety of healthy diets on their website. Vegetables and fruits that may be included in a healthy diet are:
Apples

Onions

Carrots

Oranges

Cabbage

Potatoes 
Other healthy options for foods are frozen and/or canned vegetables and fruits. Whole grain foods are also a healthy option to include in your diet. 
Rice

Oats

Flour

Bread

Cereal

Quinoa

Crackers

Tortilla Wraps 

Canned chicken (with less sodium) 

Dried herbs and spices

Canned fish (tuna or sardines) with less sodium 

Canned chickpeas, beans and lentils (less sodium) 

Lean meats, poultry, Fish and shellfish

Eggs, lower fat and unsweetened yogurt and milk 
Avoid processed foods
In addition to these food choices, Health Canada also encourages Canadians to avoid and limit highly processed foods during this time. Despite it being more tempting to order takeout, highly processed foods can have negative long-term health implications. 
These highly processed foods include the following: 
Sugary drinks

Chocolates and candy

Ice Cream

Fast Food

Frozen Food

Bakery Products

Processed Meats 
Processed foods often contain excess sodium, sugars and saturated fats. 
Why Is This Important?
A higher sodium intake can lead to higher blood pressure, which in turn may cause heart disease. Sodium is often used in foods to help preserve them and improve their taste. Sodium is generally found in highly-processed foods. Consuming foods with excess sugars can lead to an increased risk for developing obesity and type 2 diabetes. Finally, replacing foods that contain high amounts of saturated fats with healthier options also reduces one's risk of developing heart disease. 
The Allure of Ordering In
During the coronavirus quarantine, people often use food delivery apps to order take-out from restaurants. A majority of restaurants serve foods that have higher concentrations of sodium, sugars and saturated fat. In order to make our eating habits healthier while ordering take-out, the following can be done: 
Replacing the drink with water 

Asking for sauce and dressing to be placed on the side to moderate the amount consumed 

Choosing whole grain option

Not eating the whole meal portion and split it into other meals 

Finding food that is cooked in healthier ways. You may choose to order foods that are baked, grilled, boiled or poached.
There are a number of recipes that could be found online, a great way to keep track of your diet and nutrition is also through CareClinic's built-in care-plan.
This can ensure how you are not only eating healthy, but you're also tracking your nutrition and diet to meet your health goals.
CareClinic, a free quarantine fitness app
CareClinic can help us maintain a healthier diet by ensuring that we keep track of our nutrients. The app provides a Nutrition Plan so that users can keep track of what they are eating and the number of calories their meal is. Users can also record how much protein, fat and carbs each meal contains.
Reminders can also be sent through the app to ensure that users are eating a set amount of calories. Users can also set reminders to ensure that they are eating appropriate amounts from each food group. Aside from helping to improve eating habits, CareClinic can serve as a quarantine fitness app. It allows users to maintain healthy levels of physical activity and normal sleeping habits.


Latest posts by Alexandra V.
(see all)