CareClinic's Professional App works well for Private Practices, Occupational Health & Case Management, Healthcare Systems & Hospitals and even Corporate Wellness.
Patient Engagement Solutions for Organizations
Private Practices – Boost patient engagement with built-in content, tracking and sharing capabilities with patients. Pharmacies, Care Clinics, Sleep Clinics, Pain Clinics
Occupational health & Case Management – Scalable patient-facing onboarding and triage for better workflow
Healthcare Systems & Hospitals – Improve clinician workflow and patient experience
Corporate Wellness – Provide tools to keep employees healthy especially for self-insured companies
Benefits for HCP
Help patients track and manage their routine
Help patients improve adherence to routine through reminders
Improve patient safety, reduce patient biases
Create surveys for patient populations and deploy them easily
Remote check-in of patient health for value-based care
Message patients securely
Provide interventions in time of need if needed
Monitor ePRO (electronic patient-reported outcomes) based on your treatment
Features & Functionality for HCP
HIPAA complaint
Onboarding
Patient Log
Provider Log
Support
PatientConnect Dashboard access
Secure Messaging
Pain Threshold setup
Charts
Secure Messaging
Push notification
Care Plan PUSH/listing in Store
CareClinic Functionality – An all-in-one customizable outpatient App
Medical
Built-in library of Care Plans, create as many as needed
Built-in database of Medications, Supplements, Activities, Therapies, Symptoms, Nutrition, Vitals, Sleep
Modular design for all trackers above along with Journaling options
Modules for Care Teams, Reminders, Care Plans, Appointments, Goals, Conditions, Immunizations, Pharmacy
Built-in forms such as: Edmonton Assessment Scale, Epworth sleepiness scale
Reports in Log format, Charts, Correlations
Medication Interaction and Effects
Reminders for Medications to Symptoms, but also check-in reminders for Symptoms and Measurements
Built-in reminder sounds, email reminders, persistent reminders (if snoozed), generic reminders, refill reminders
Create patient groups for internal discussions
Collect payments for care plans, consults, packages directly with CareClinic EasyPay
Conduct video calls with payments directly within the App
Technical
Privacy, Security and convenience through Touch ID password protection
Localized to 14 languages including English, Spanish, French, German, Italian, Russian, Hindi, Chinese, Korean, Japanese, Portuguese, Danish, Indonesian, Norwegian
Measurement units in Metric or Imperial
Cross-platform works on the web, tablet, Android and iOS iPhone's
Works with or without active internet connection (Online or Offline)
Syncs and backups patient's data safely via SSL on an encrypted server in North America
300+ iterations of App to help ensure high user engagement through validated UI/UX
Accessibility functionality using Siri, bubble notifications, native mobile search, AI image recognition for data entry
Wearable Integrations with Apple Health and Google Fit
Ability to integrate into some EHR's, PMS, and Booking systems
Use cases
Acupuncture Clinics, Pain Clinics, Sleep Clinics, Chiropractor Clinics, Medical clinics, Integrative Medicine Clinics, Clinical Trials (ePRO)
Example clinic: Kingsway Clinic, One Stop Medical Clinic
Pricing
Branded Regular (Patient accounts are not upgraded)
$1,195/year includes setup with PatientConnect dashboard

Branded Premium (Patient accounts upgraded)
$1,995 for setup with PatientConnect dashboard
Supports 100 patients/year with premium functionality
Additional $600/100 patients paid annually
$20m additional practitioner
Ability to collaborate with other clinicians in the same clinic
White Label Solution (Full upgrade + Full white label solution under provider account)
$9,998 for setup 100 patients/year
Additional users $1200/100 patients
Custom development available
Used at these Clinics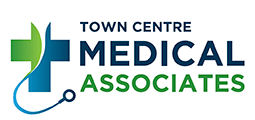 Get Started!