Bring CareClinic to your workplace


Build a healthier, happier and resilient workforce with
the world's #1 app for disease prevention and health management


Trusted and supported by these organizations
Build a more resilient organization

Unanticipated absenteeism directly and indirectly related to workplace stress and
costs approximately $602 per worker per year. 
Why Choose CareClinic for Work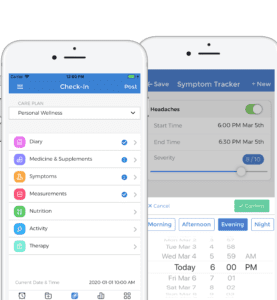 PREVENTATIVE LIBRARY OF TOOLS
CareClinic's platform helps prevent, reverse and even slow the progression of chronic illness within health plan populations and large-scale employers. We are a tech-enabled disease prevention company focused on healthy habit change.
PERSONALIZED ENGAGEMENT
The CareClinic platform offers personalized programs for hypertension, Type 2 diabetes, weight loss and Mental health. Transform sick insurance from "recovery after risk" to "prevention of risk".
BEST IN CLASS ENGAGEMENT & TECHNOLOGY
Our technology leverages machine learning, sensors, low-cost genome sequencing to detect, prevent and provide treatment options before any costs are incurred. We prevent "pre-chronic" from becoming "chronic".
How We Enable Healthy Habit Change

Priority Support Included


Crossplatform & Customizable
Why employees love CareClinic
Help employees utilize pre-made care plans for 100's of health conditions and goals designed by clinicians.
Join others who are using CareClinic to get better sleep, reach fitness goals and improving medical adherence all within one app.
Get access to soundscapes, sleep care plans and sleep tracking capabilities to optimize your sleep hygiene.
Practice mindfullness using the many care plans, soundscapes, and stress management reports to help determine and improve your stress levels.
Gather full insights on what's working and what's not. Leverage safety alerts and warnings, reminders and many other tools to optimize your outcome.
Managing your health and sharing your troubles can be easier when shared privately with others. Take part in the community which is also monitored by Clinicians. 
Set reminders to log your symptoms, medication intake, activity levels automatically, manually, with wearables or using voice and widgets. We take accessibility seriously.
Track & Manage your complete wellness
Enable and or disable any module or tracker within the app to customize your entire health. Take it a step further and manage the health of your dependents directly from the app as well.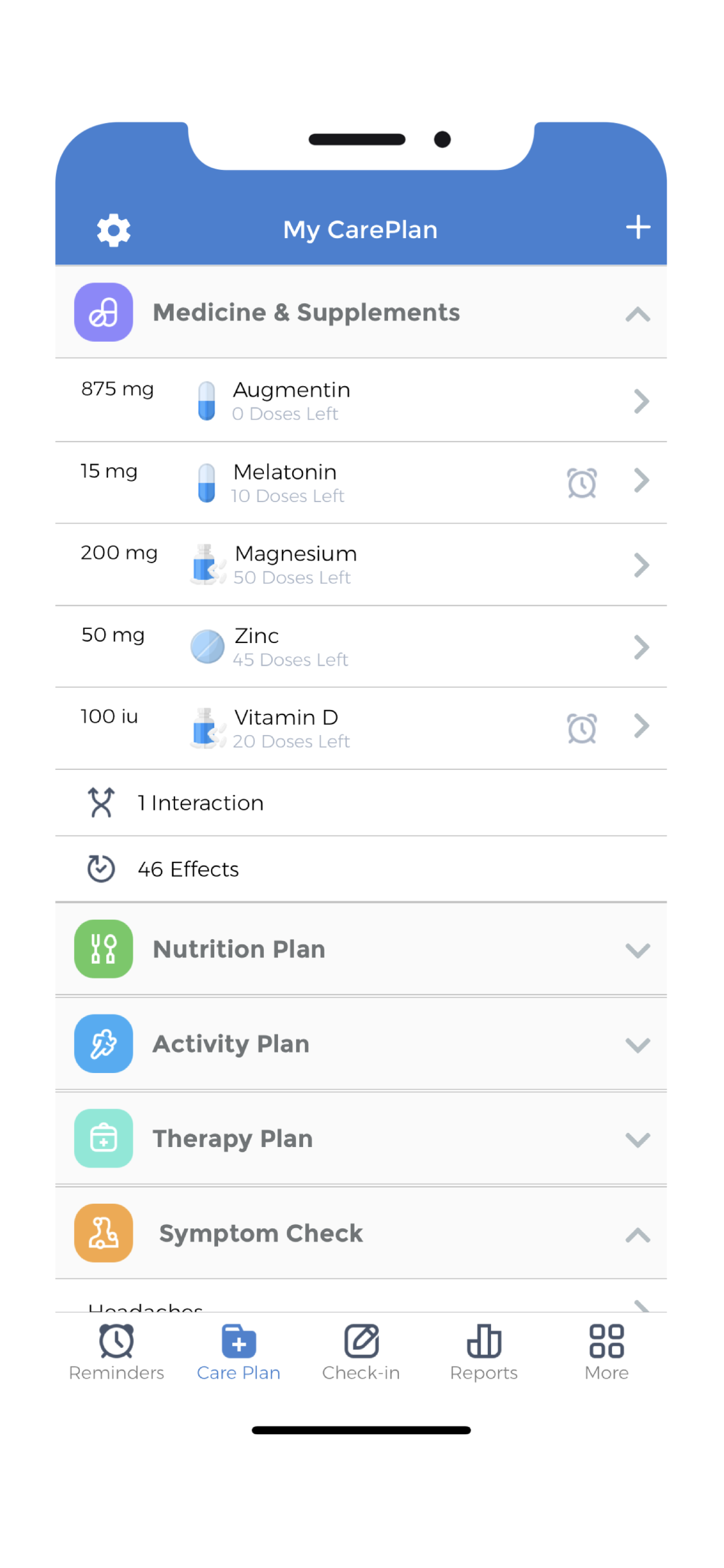 Learn how we can help your organization achieve it's health and wellness goals.