CareClinic for up to 100 people
Now you can bring the #1 health & wellness platform for healthy habit change to your team with 20% off our individual price.

This means you can help build a more resilient team for as little as $4 a month when paid annually.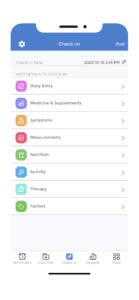 The self-serve platform for groups and teams makes it easy for up to 100 people to get started with CareClinic right away.
Your team will get full access to all the features of CareClinic.
This includes access to all features and Care Plans.
It's as simple as picking a name, selecting your team size.

Add a credit card and we will discount your price by 20% and have you set up within minutes.

Grant Access To Your Team
Share your code with the rest of your team to provide everyone access.
Get started with CareClinic for your team