Are you an avid user of the CareClinic app?
Do you constantly find yourself mentioning CareClinic to family, friends and others just like you?
Would you like to help spread the word about CareClinic? Now you can earn money from your blog, social media, or word of mouth referrals by recommending CareClinic to your network. If you would like to sign up for the CareClinic affiliate program, you may do so via ShareAsale below. ShareAsale manages the affiliate partnership, tracking and payments. To learn more about the program or sign up, please visit the link below.
Sign Up to Become an Affiliate
If you are looking to use the CareClinic App internally at your organization, see our patient engagement solutions here.
REVIEWS
We are a clinically studied App and have found support from state governments, health organizations and from the media.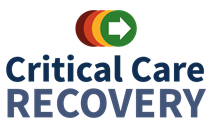 OUR PRODUCT
CareClinic Freemium App – Learn more about all functionality of the App here.
CareClinic Premium – is our paid version that provides users with additional unlimited capabilities. See the complete list here.
MESSAGING
CareClinic is a freemium app, it is free to sign up and use for anyone on Android, iOS or the web
It is the most comprehensive and robust app for managing your health outside the clinical environment
Used primarily for mental health, chronic conditions and health goals, it is a complete all-in-one clinically studied platform
CareClinic can enable users to share their entire health with any care provider directly from within the app
The app is great to monitor symptoms post or pre-visitation so as to keep a log of how your treatment is progressing
The app is built with the user/patient in mind rather than being too clinically focused
The app has gone through over 500 iterations and continues to improve its UX/UI
The company has been backed by Canadian VC's & Angels
It was built by founder and CEO, Akshay Khanna. A health and fitness enthusiast who believed that having all data for mental and physical health in one place was the key to improving outcomes. There wasn't an app that took a scientific approach to helping users determine what was working and what wasn't so he built it in 2018.
BRANDING & AND VISUAL IDENTITY
You may use our logos and link to any part of our website
Do not modify the logo or deviate from our messaging in any way
Do not make false promises of the app
Do not integrate our app logo on to your logo
CARECLINIC LOGO COLOR: BLUESKY #0C95CD
CARECLINIC FONT – MONTSERRAT
LOGO ASSETS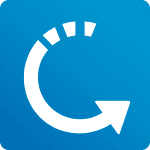 CareClinic Icon – Click to enlarge and save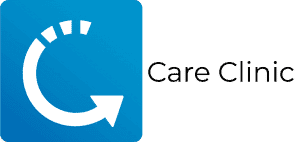 CareClinic Logo – Click to enlarge and save
SCREENSHOTS
Our most recent screenshots can be used from the App stores directly, which are also localized to 14 languages. Click here to see CareClinic in the App Store or Google Play Store.
You may also download the zip or PDF files of these and additional screenshots from our shared Google drive folder by clicking here